Will There Be Hogwarts Legacy DLCs?
Are there any plans for DLC content in Hogwarts Legacy, and what might those DLCs look like?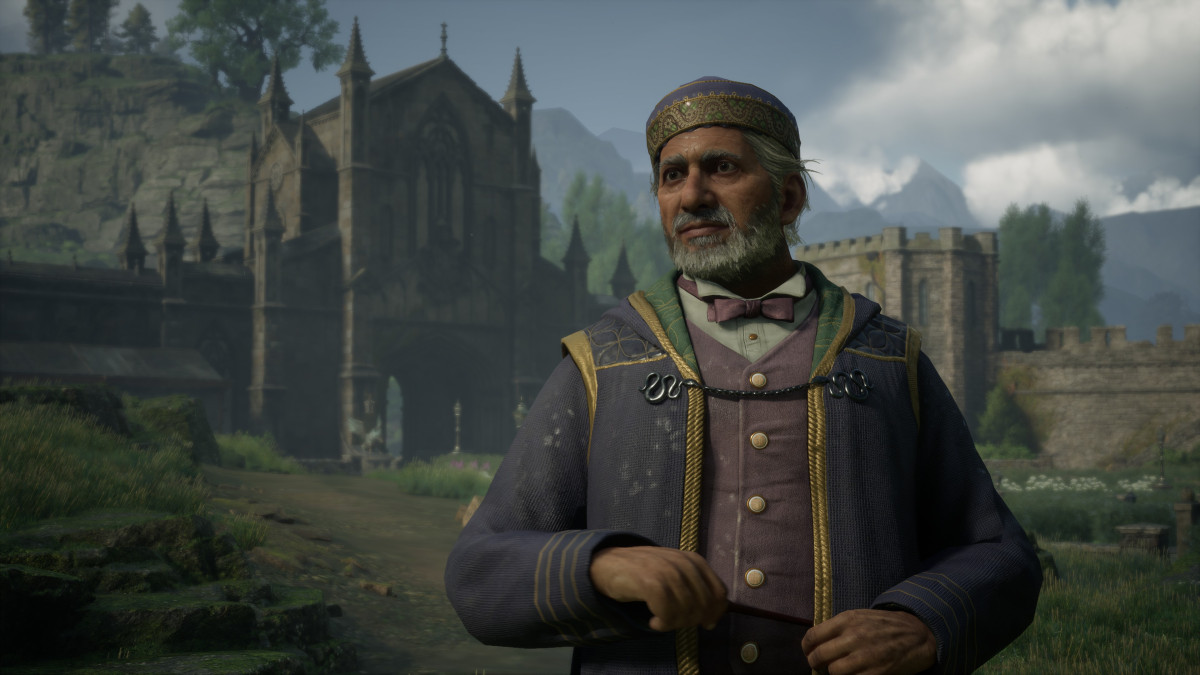 While Hogwarts Legacy has only been out for a few weeks, it already feels like the game has been with us for much longer. Millions of players have begun their own Hogwarts journey thanks to this popular new title, and many have already finished the main storyline, with some of those completely finishing all of the content that the game has to offer. 
So naturally, more players who enjoyed the game are starting to wonder what will come next. Are there any DLCs on the horizon, given the commercial success that Hogwarts Legacy has very quickly become?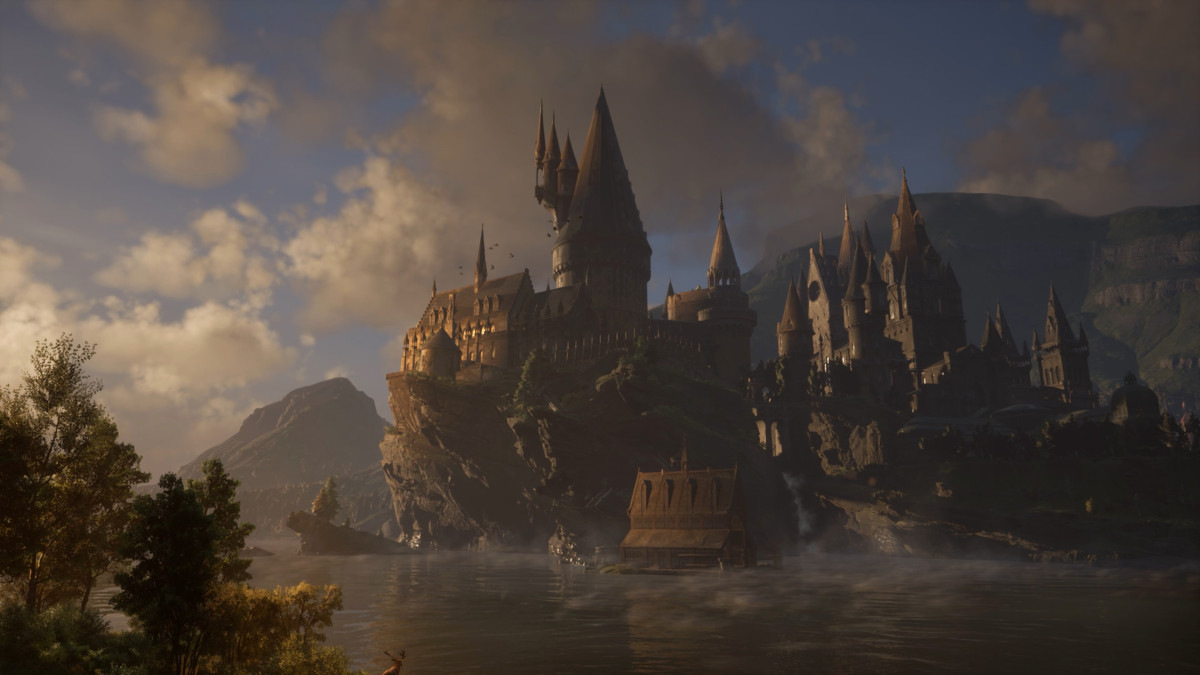 Could there be upcoming DLCs for Hogwarts Legacy?
Are There Any DLC Plans for Hogwarts Legacy?
In a previous interview, Hogwarts Legacy Game Director Alan Tew has said that there are currently no plans for DLCs to be released for the game, because the developers were entirely focused on bringing the base-game to life rather than spending time and resources on post-launch content. 
This is perhaps a refreshing attitude to have in the games industry today, but it does leave players who want to continue their Hogwarts journey a little in the dark. There's some hope though, nobody from Portkey Games has ruled out the possibility of DLCs coming out in the future. Indeed, the first major hit from 2022, Elden Ring, initially had no clear DLC plans either, but a new DLC is now in the works for that title. 
So perhaps it's only a matter of time, especially given the success that Hogwarts Legacy has already enjoyed, you'd think that any business-minded developers would be mad not to strongly consider releasing more content for the game at some point. 
But what might potential DLCs for Hogwarts Legacy actually look like? 
One of the most popular ideas seems to be the addition of Quidditch, a wizarding sport played on broomsticks that plays a pretty important role in the Harry Potter books and movies. In Hogwarts Legacy, we're told that Quidditch has been cancelled by the Headmaster due to safety concerns, so while we are able to fly on a broomstick and visit the Hogwarts Quidditch stadium, we don't get to actually play Quidditch.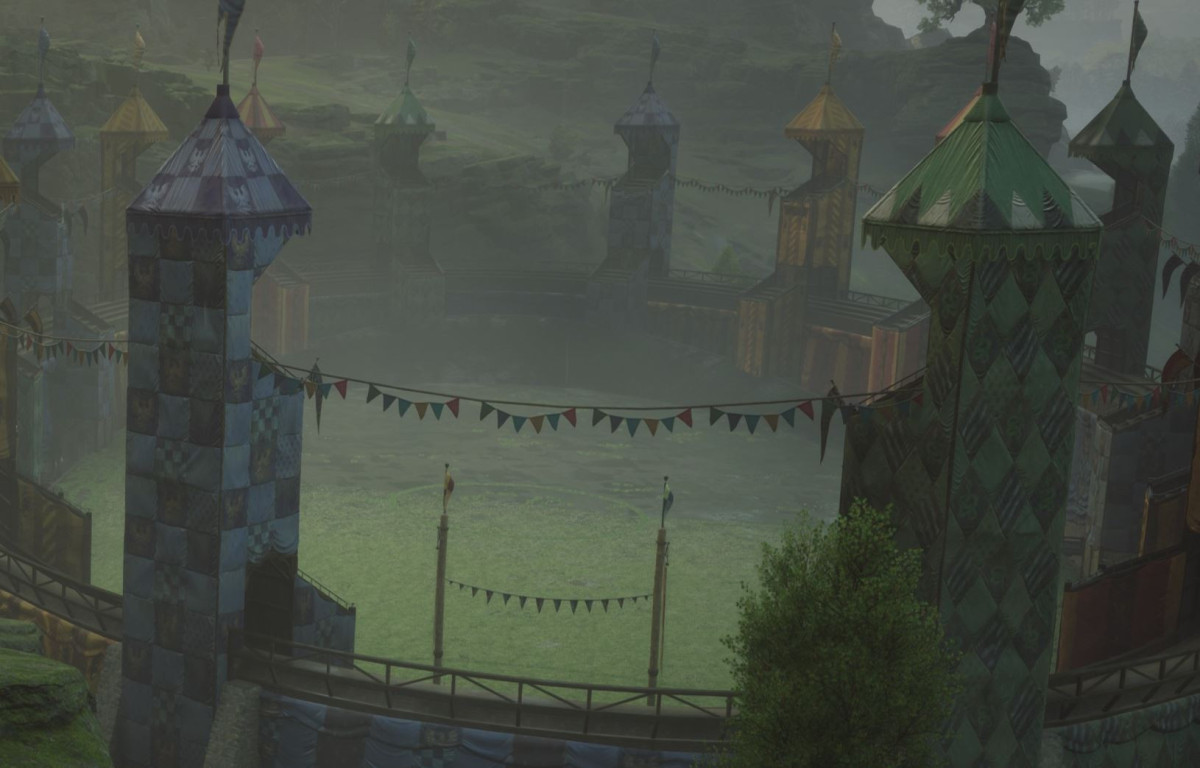 Hogwarts Legacy Quidditch Stadium
Another popular idea is the addition of a morality system, something which could tie in with the game's implementation of Dark Magic, most notably the three Unforgivable Curses. We're repeatedly told that using these curses is something to be heavily frowned upon, but there are no real consequences for using them on our enemies, apart from an occasional disapproving comment from an accompanying NPC. A DLC expanding on Dark Magic and allowing us to really choose what kind of witch or wizard we want to become could really flesh out this side of the game and do wonders for its replayability. 
One more idea is simply for DLCs that add new story content. We could look to the Witcher 3 for inspiration here, with the potential for some smaller story DLC that add new quests and locations to the existing map, or a larger one that adds a lengthy new questline with entirely new areas for us to explore. 
Perhaps we could get involved with a new storyline outside of Hogwarts on the Summer Break following the end of our first Hogwarts year, or even see some continuation into Sixth Year, with new stories and spells coming with it. 
The possibilities for new content are really almost limitless, so while nothing has been announced just yet, I wouldn't be at all surprised if this changes over the coming months. 
We hope you enjoyed this article about Hogwarts Legacy, an open-world Harry Potter game developed by Portkey Games.