How to Wreak Havoc with Powerful Dark Magic in Hogwarts Legacy
How to create the most powerful Dark Magic build in Hogwarts Legacy.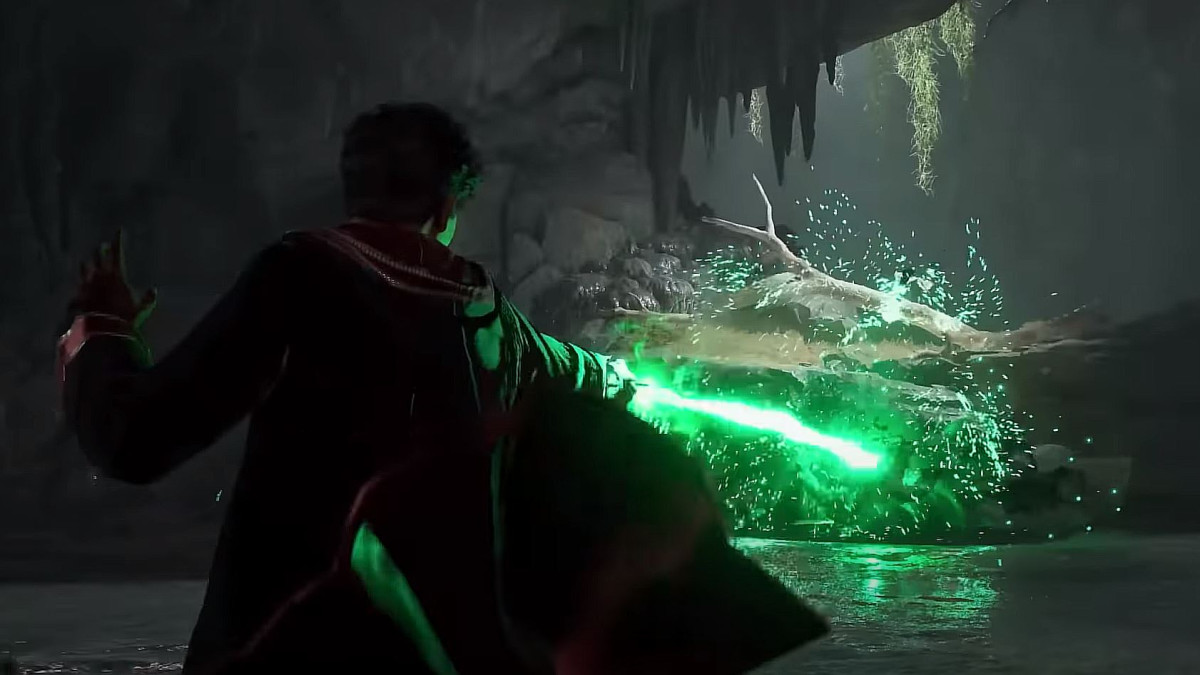 In Hogwarts Legacy, players have quite a few options to choose from when it comes to combat, with the game offering us spells that can dispatch enemies in all sorts of different ways. 
The Talents system expands on the basic spells themselves, unlocking new potential ways for spells to synergize, making more powerful combinations possible. 
You can also use Dark Magic in Hogwarts Legacy, either by augmenting normal spells with the ability to curse opponents via the Talents system, or by delving deep into Dark Magic with the Unforgivable Curses themselves. Today we'll be talking about a build that makes use of both of these systems to turn your character into a very powerful witch or wizard, capable of dealing huge amounts of damage to many enemies at once. 
Obviously this build will be making extensive use of Dark Magic and the Unforgivable curses, so if you've already decided that you don't want to use those in your current playthrough of the game, then this won't really work for you, but you may still be curious about how it works.
How to become a Powerful Dark Wizard in Hogwarts Legacy
In order for this build to begin to work, we need to reach a point in the game where we have access to Crucio, one of the three unforgivable curses that is also known as the Cruciatus Curse or the Torture Curse. 
On its own, the curse is only really powerful against one target, stunning them for a long time and causing them to take damage over time as they writhe in pain. However, the strength of the curse is massively increased when we combine it with a Talent called Crucio Mastery. With this talent, an enemy afflicted with Crucio will send a projectile out to curse other enemies whenever you hit them with an attack.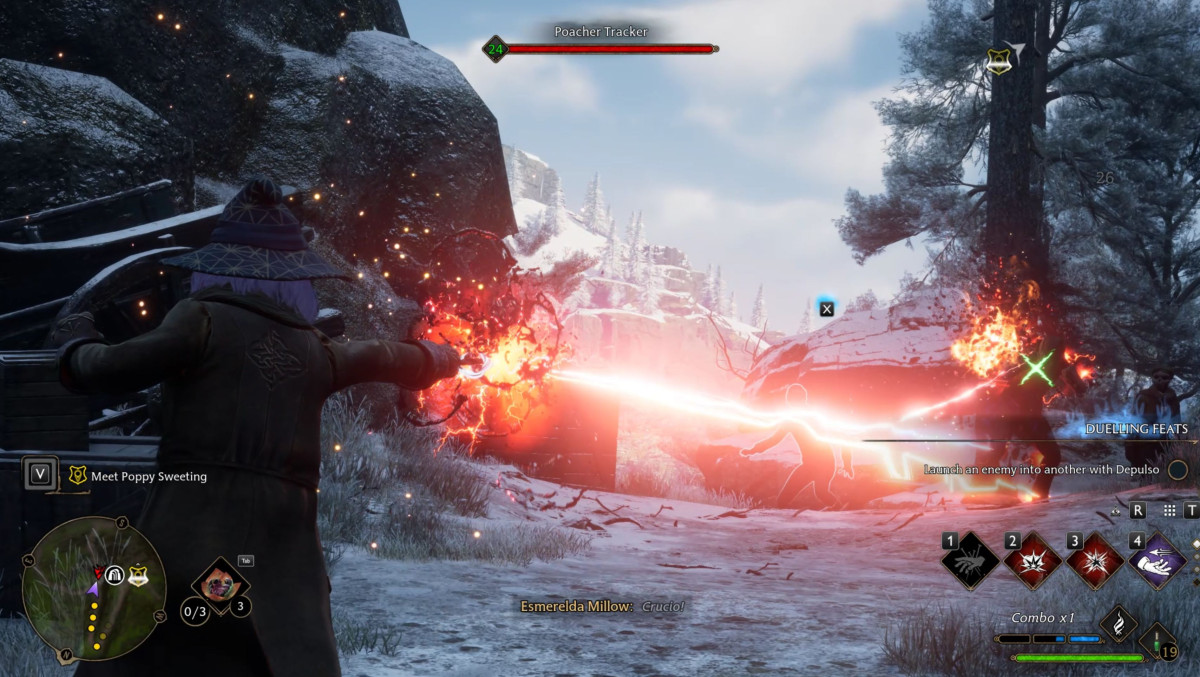 Crucio Curse in Hogwarts Legacy
The other essential talent we need is Blood Curse. Blood Curse causes a portion of the damage you deal to one cursed enemy to be redistributed to all other cursed enemies too, which begins to really ramp up the damage potential that we have. 
You'll probably also want to grab the Enduring Curse and Curse Sapper talents, which will increase the duration of our curses and allow us to restore our health by defeating cursed enemies. 
With this build, you'll want to curse one of the more powerful enemies in a group with Crucio, which will temporarily put them out of action. Then rapidly attack that enemy with whatever other offensive spells you have, and you'll very quickly curse every other enemy in the vicinity. You can then wreak absolute carnage on the enemies, as your spells bounce around from enemy to enemy, damaging everyone.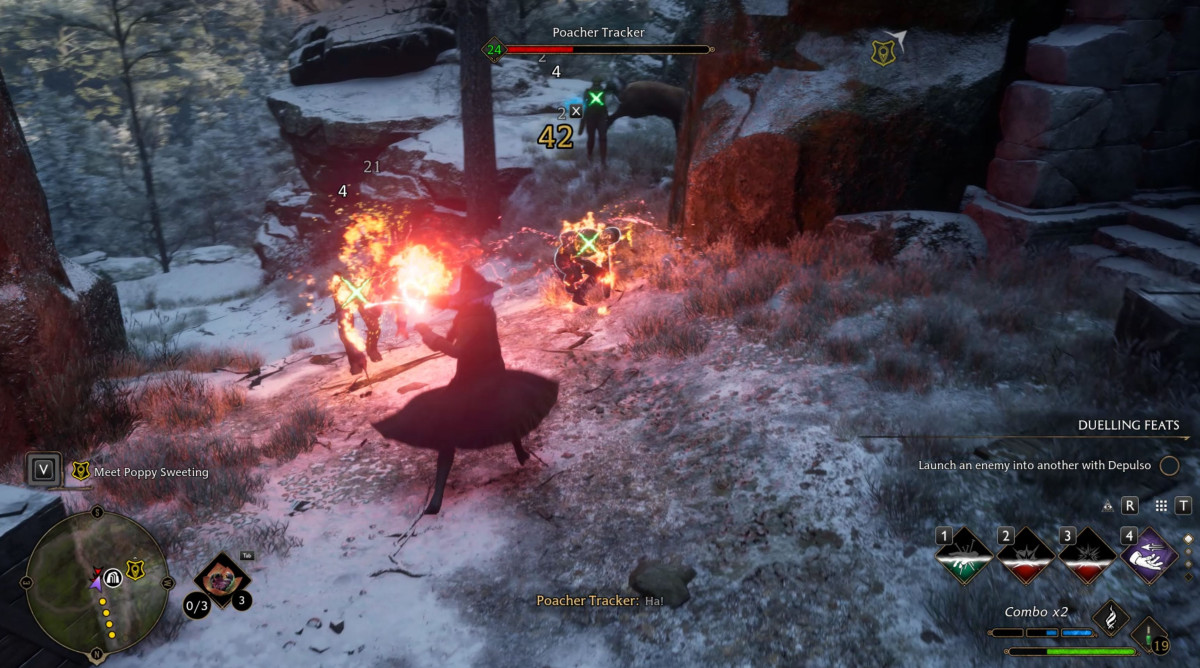 Crucio Mastery can be used to rapidly curse many enemies
The developers did a great job with the visuals and SFX, and while most characters in the game world frown upon any use of Dark Magic, these abilities feel so satisfying to use that it's very easy to stop caring about any sense of morality - you can almost feel yourself going a little bit crazy due to this newfound power at your fingertips. 
But if you want to allow yourself to be completely corrupted by Dark Magic, then you can push this build even further - I warn you however that this next step will trivialize most combat encounters, even on Hard difficulty. 
If you choose to learn the Killing Curse, Avada Kedavra, you can then unlock the talent called Avada Kedavra Mastery, which will mean that casting Avada Kedavra on a cursed enemy will immediately kill not only that enemy, but all other cursed enemies as well. 
With this combination, you can use Crucio as described above to quickly curse every enemy in the vicinity, and then cast Avada Kedavra to immediately dispatch pretty much all of them.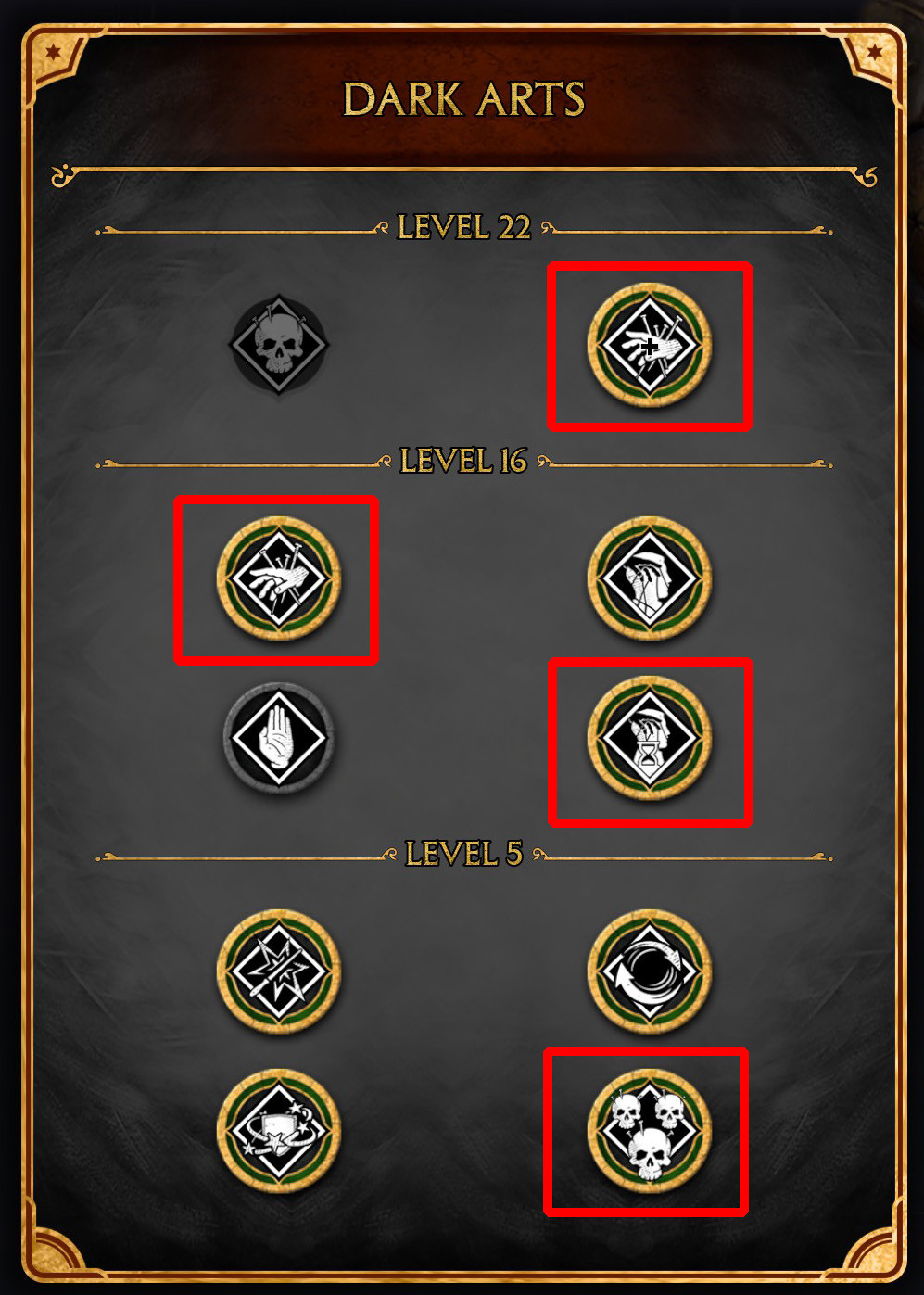 Most important talents for the Crucio-only version of the build highlighted
This last step definitely is not required to have fun with this build though, and it might actually be detrimental to how fun the game is once you've done it a couple of times - if you're just using Crucio then some combat encounters are still fairly challenging, but throwing multi-target Avada Kedavra into the mix just makes the game extremely easy. So it really is your choice how far you want to take Dark Magic, if you use it at all.