Where to Get Fluxweed Stem in Hogwarts Legacy
How to obtain the Fluxweed ingredient for your potions in Hogwarts Legacy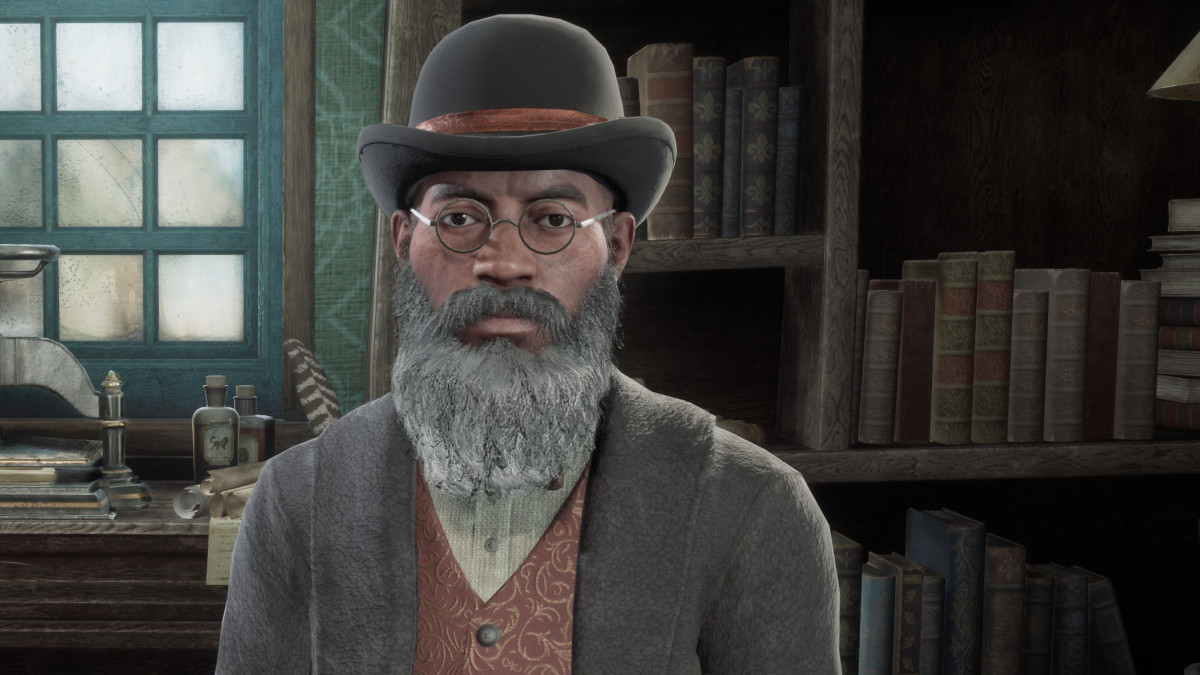 In Hogwarts Legacy, you will sooner or later require the Fluxweed ingredient. Depending on what exactly you need, you may want to simply buy the ingredient to use it once, or learn to grow it for yourself so that you have a steady supply. 
This guide will explain how to do both of these. 
Where to Buy Fluxweed in Hogwarts Legacy
To purchase Fluxweed, we need to head to the Magic Neep in Hogsmeade Village. This is small shop on the northern side of the village, just across the bridge. Here we can buy a variety of plants and plant seeds.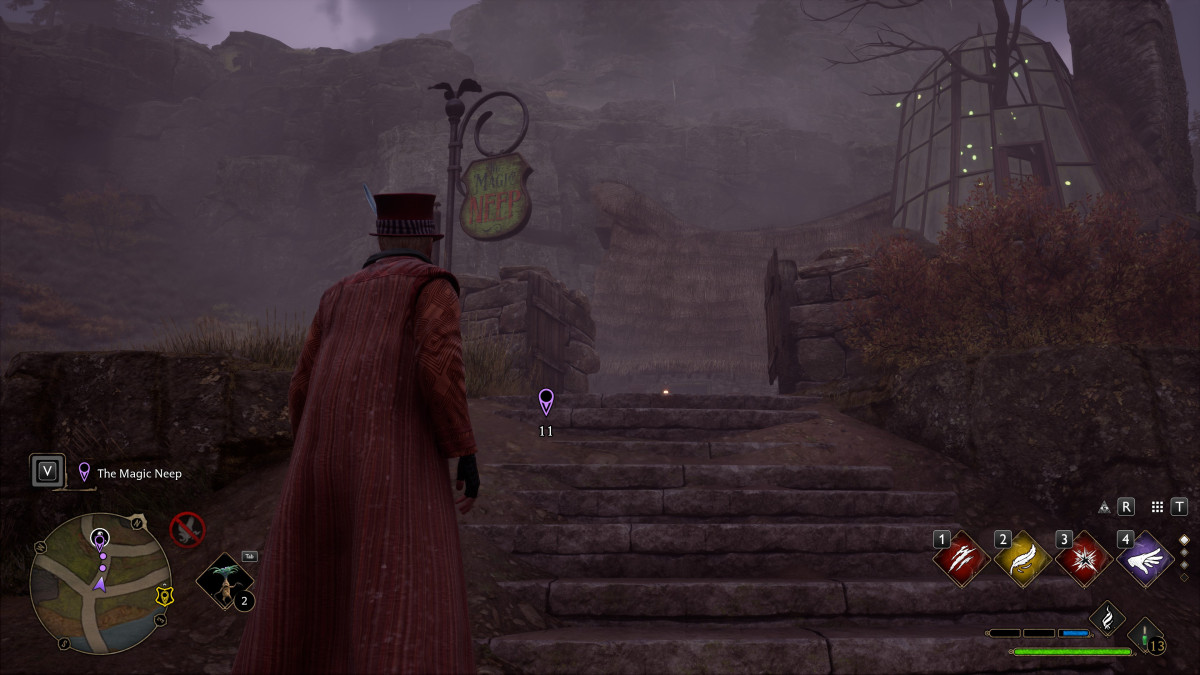 Where to buy Fluxweed in Hogwarts Legacy
Simply purchase a Fluxweed from Timothy Teasdale, the Magic Neep shopkeeper, and you'll then be able to use it for a potion. 
However if you need to grow Fluxweed, the process is little more complicated and we need to pick up a couple of items first. The next section of the guide will walk you through that process. 
How to Grow Fluxweed in Hogwarts Legacy
Please note that this section of the guide contains mild spoilers for the Room of Requirement. If you haven't got that far in the game yet and don't want to be spoiled about what the room is and how it works, then you may want to come back to this guide when you have reached that point. The Room of Requirement is required to grow your own Fluxweed so there's no avoiding this, sadly. 
To grow our own Fluxweed, we'll need to obtain two items first. You'll also need around 2,000 gold saved in order to purchase these items.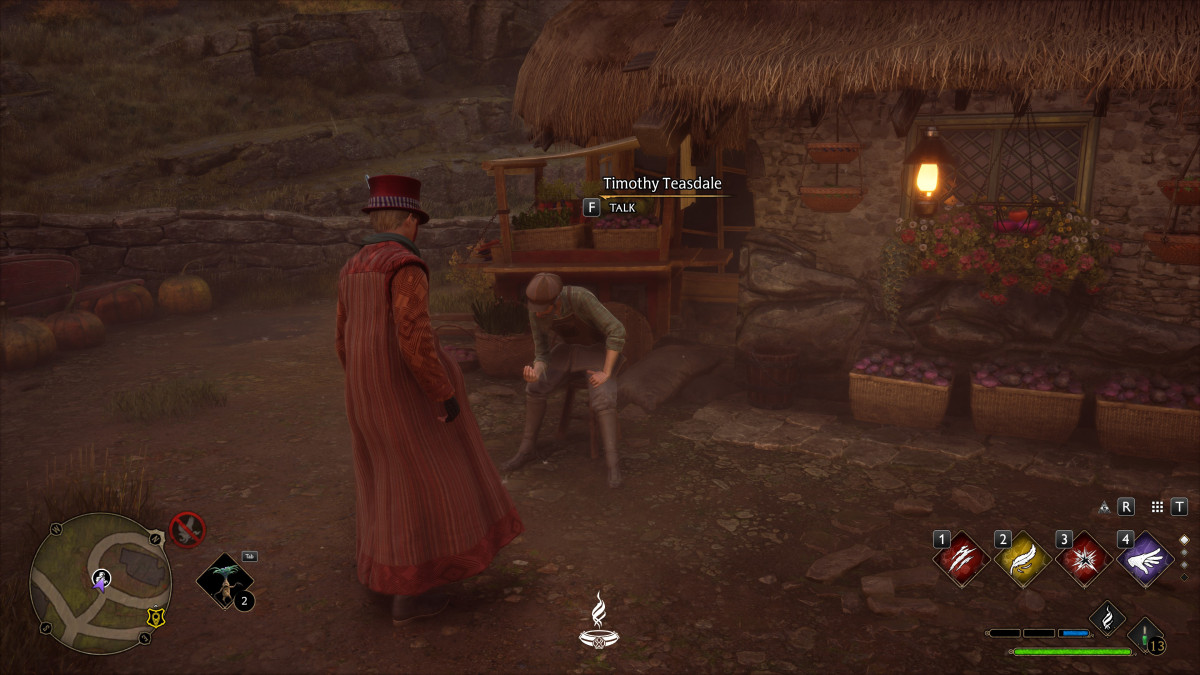 Where to get Fluxweed Seeds in Hogwarts Legacy
The first one of these is the Fluxweed Seeds, which can be purchased from the Magic Neep. You might notice that we need a Large Pot in order to grow these seeds. Unlike the Small Pot, we aren't automatically given access to these by the game, so we will need to fix that ourselves. 
To do that, we need to get a Large Potting Table for the Room of Requirement that will allow us to grow large plants. 
Head to Tomes and Scrolls in Hogsmeade. From here, we can buy an item called the Potting Table with a Large Pot Spellcraft. Once you've bought that, you next need to head to the Room of Requirement. To quickly access the room, use the Secret Rooms section of the map and fast travel there.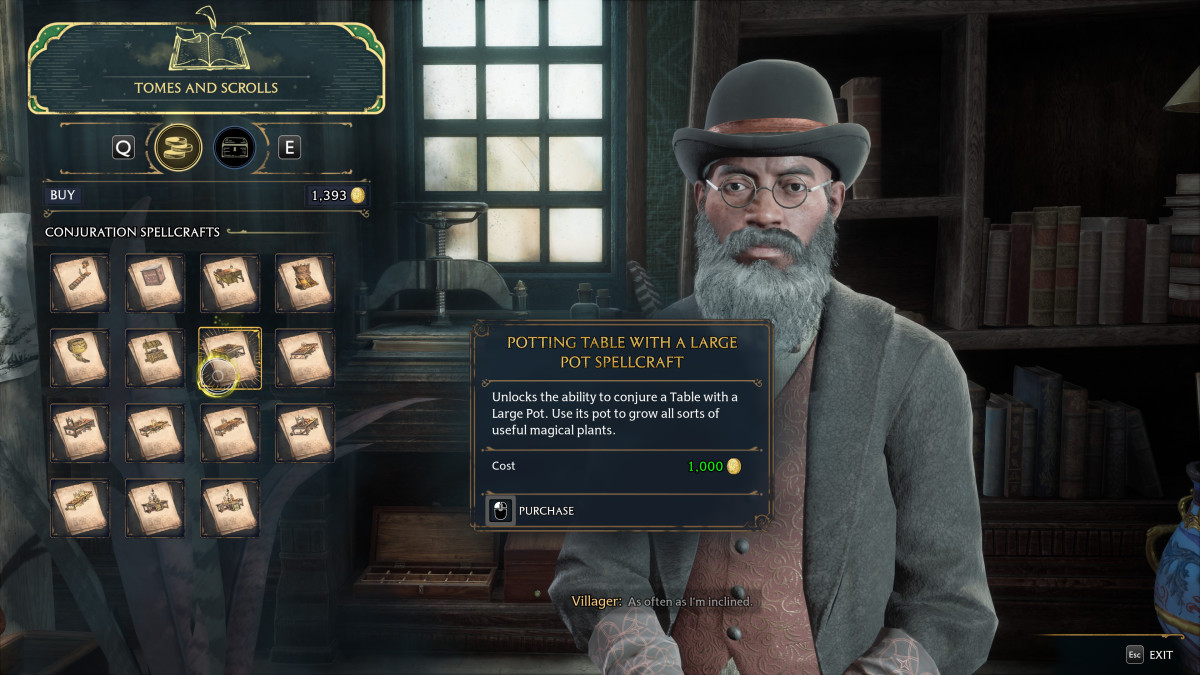 How to get a Large Pot in Hogwarts Legacy
Once inside the room, we need to conjure our new potting table. Use the Conjuring Spell to open the conjuration menu, then choose the Herbology category. 
Next, we need to choose the Large Pots tab, found on the left side of the menu, and then choose our new Large Potting Table. You can choose whichever of the four styles you want and also recolour the item if you prefer, all of this is cosmetic and won't impact the end result.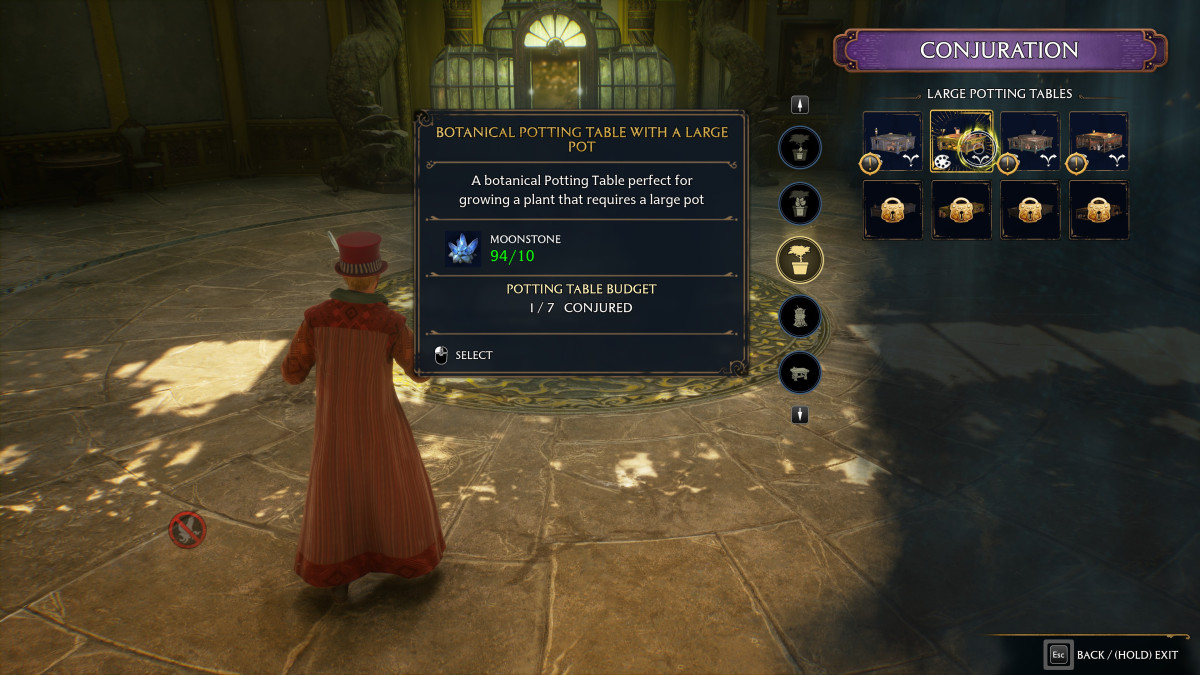 How to get a Large Potting Table in Hogwarts Legacy
Conjure the Potting Table wherever you want it, then exit the conjuration menu and interact with the Large Potting Table. 
We're nearly done! In the potting menu, choose the Fluxweed Seeds in order to plant one. You will then need to wait 15 minutes for the Fluxweed to grow. You can either wait around in the room, or go and explore or do a quest to pass the time.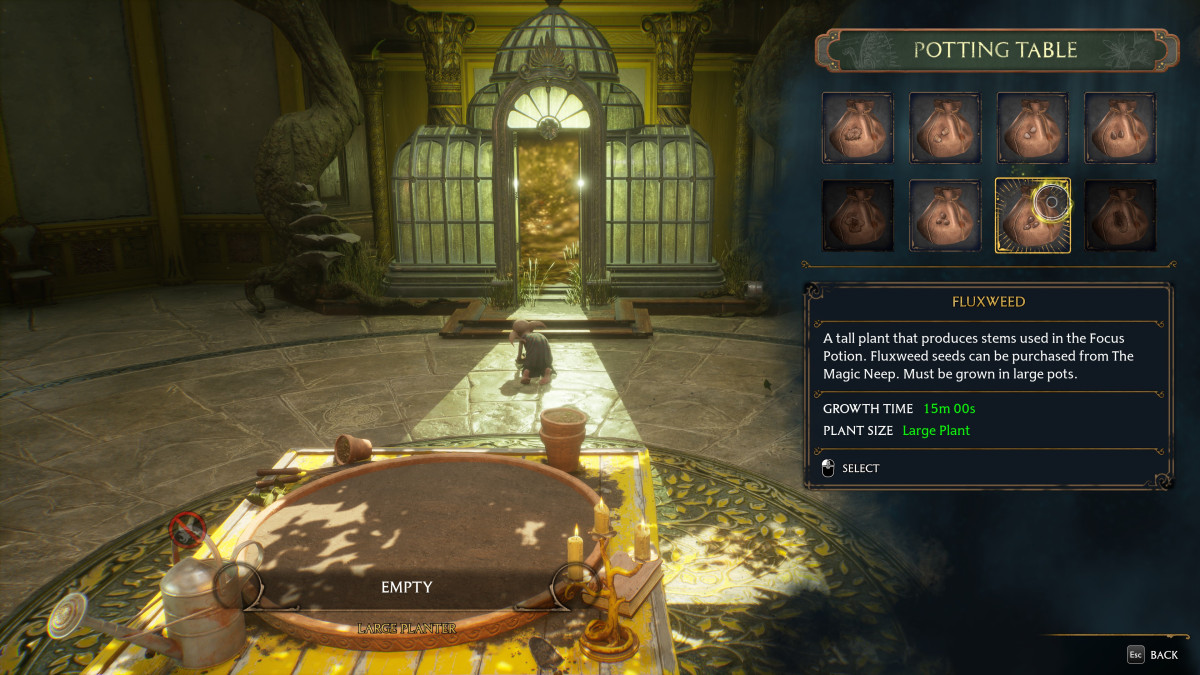 How to Grow Fluxweed in Hogwarts Legacy
When the timer has elapsed, you'll be able to interact with the station again in order to harvest your Fluxweed. Another one will automatically be planted, but if you want to plant something else then you can interact with the potting table again, empty the pot and choose a different plant.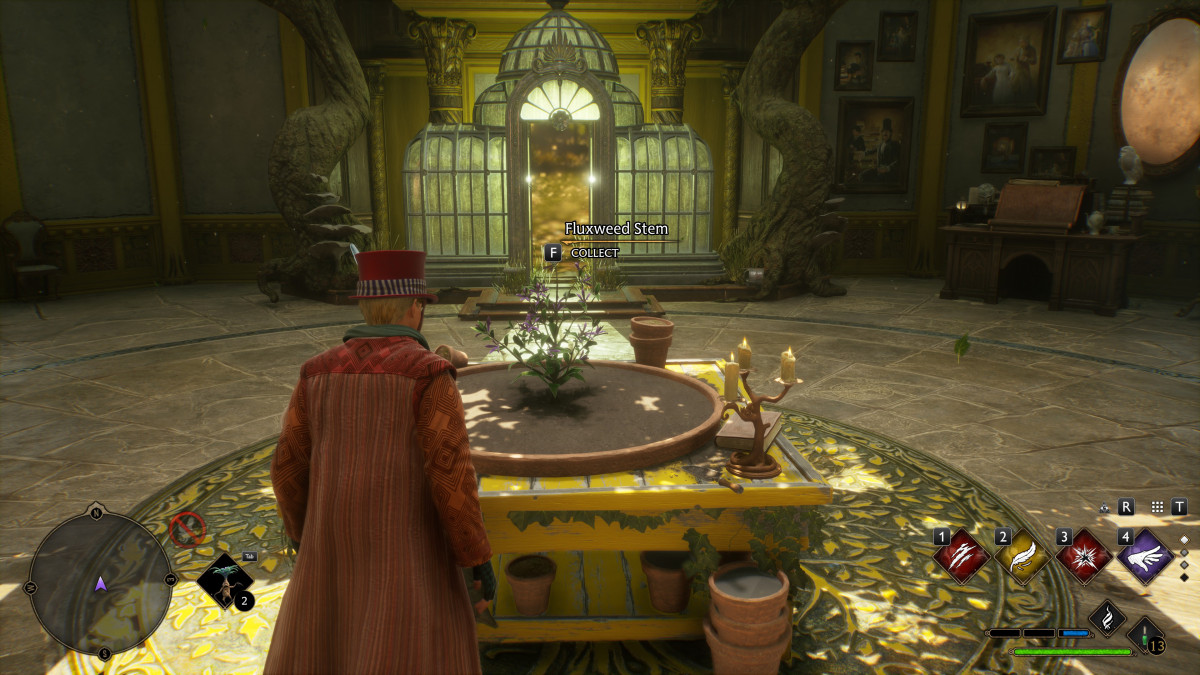 How to Grow Fluxweed Stem in Hogwarts Legacy
Now you know how to grow your own Fluxweed, and since you have access to large pots now, you can also plant any growable plant in the game as long as you have the required seeds.