Night City is more popular than ever, Cyberpunk 2077 had over 1 million active players every day for four weeks in a row!
Night City has been more than alive, over 1 million active players every day over the last 4 weeks in Cyberpunk 2077.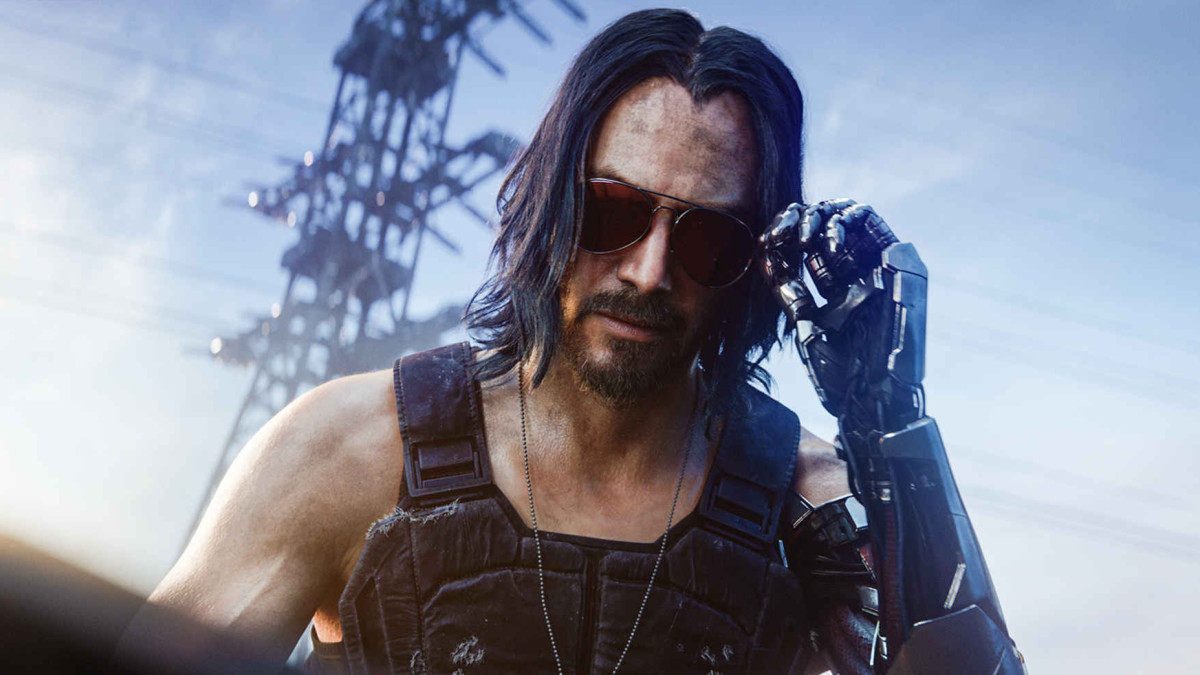 CD Projekt Red just announced that Cyberpunk 2077 had over 1 million active players every day for four weeks in a row.
These are amazing numbers for a Single Player game that is almost two years old. Especially after the very suboptimal launch of Cyberpunk 2077.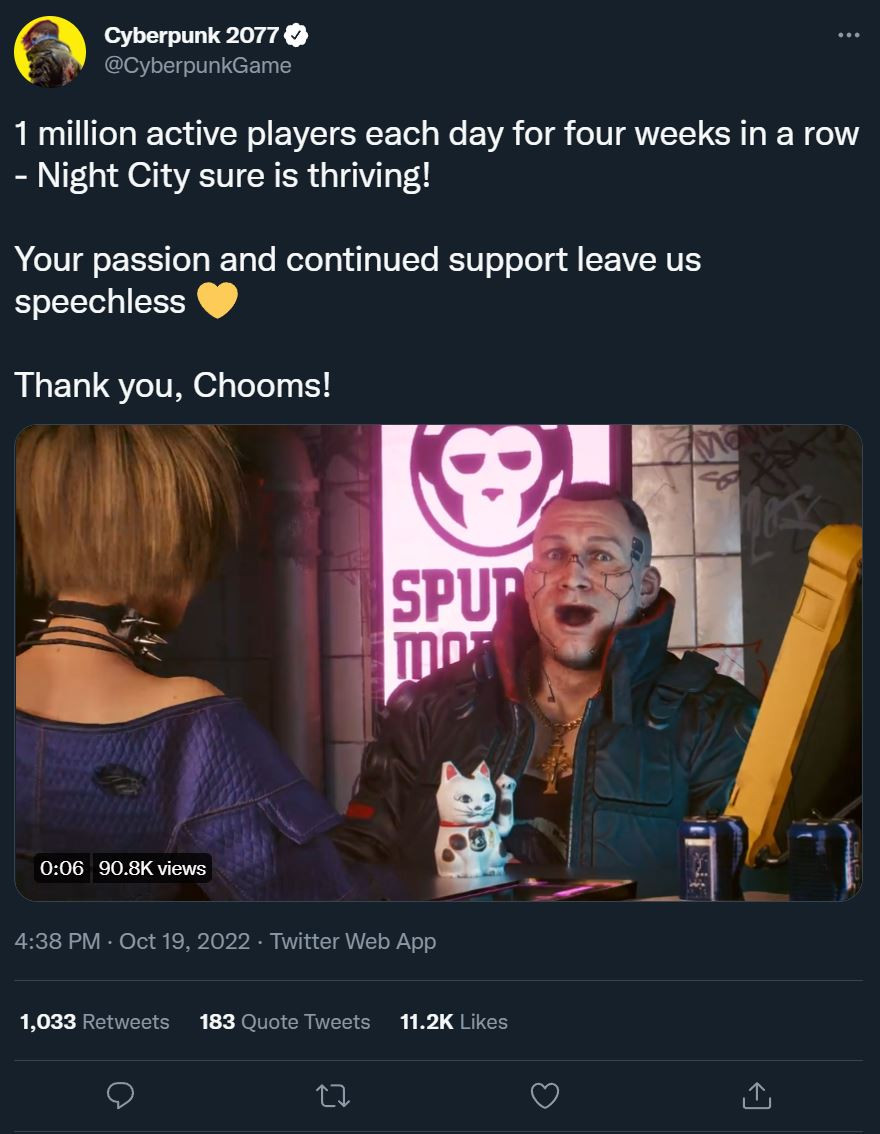 Cyberpunk 2077 1 Million Active Players per day
Cyberpunk 2077 managed to reach these massive successfull numbers after the latest Cyberpunk 2077 1.6 patch which launched in tandem with the Edgerunner anime on Netflix, which also was a great success.
The Edgerunner anime was such a big success that it pushed a lot of players back into Cyberpunk 2077 (136k peak players on Steam alone). In addition to that lots of new players joined Night City thanks to the 50% discount that they offered during the Edgerunner anime launch week. CD Projekt Red really knows how to leverage most out of new entries into their series.
After all that they announced over 20 million total copies sold since the launch of the game.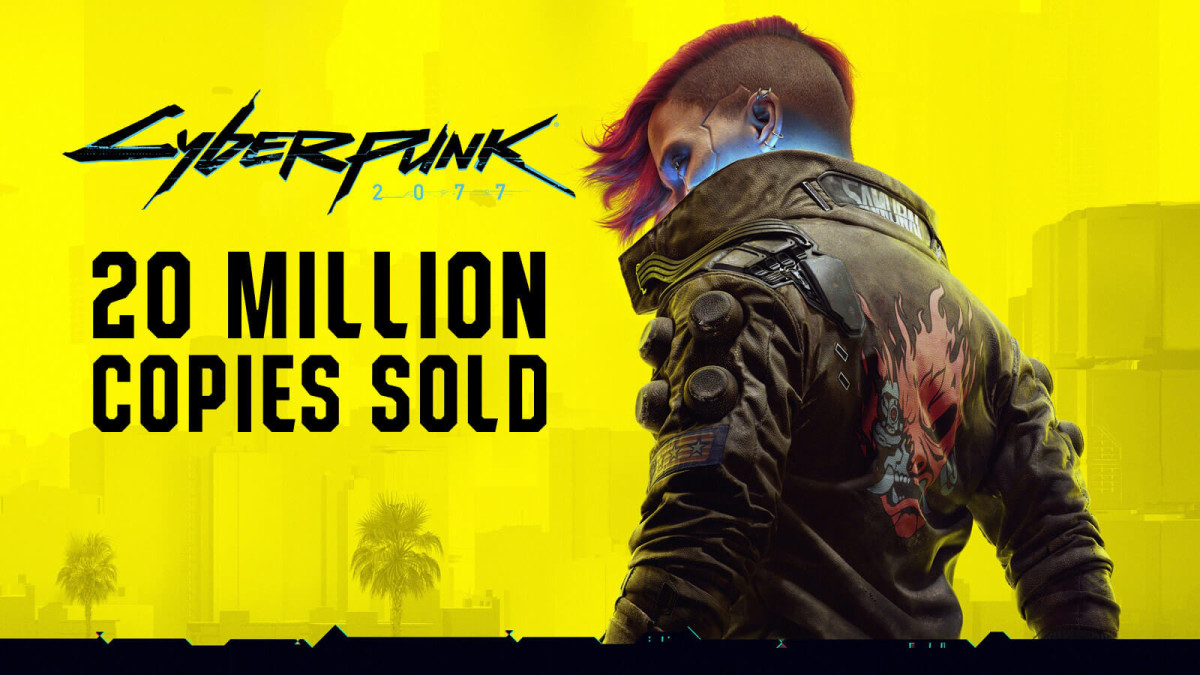 Cyberpunk 2077 20 Million Copies Sold
Phantom Liberty Expansion for Cyberpunk 2077
If the Phantom Liberty Expansion keeps its promises and has a great launch then the Cyberpunk 2077 franchise is heading into a powerful and promising sequel. 
Now the biggest thing that really matters is whether they manage to pull off a great launch for the Cyberpunk 2077: Phantom Liberty expansion. The new expansion will only launch on PC and the new gen consoles such as Xbox Series X/S and PS5. Last gen consoles are left out due to outdated hardware.