Warhammer III Lord Defeat Trait Farming Guide
How to get the most out of Legendary Lord Defeat Traits - Total War: Warhammer III Guide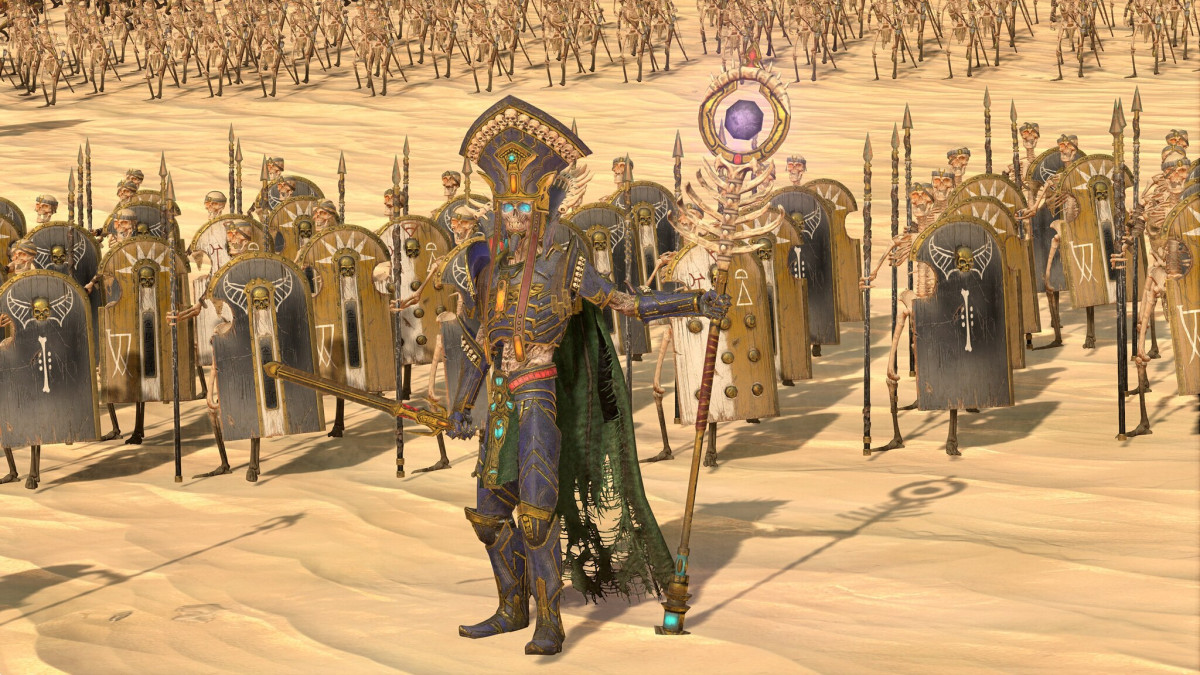 Specifically we will be focusing on the traits that give a factionwide buff to your empire, as these can be utilized in a way that other trait effects cannot. 
In a nutshell, you can get the effect of the trait multiple times by getting it on many different lords - there is really no limit to how many times you can do this. 
For this guide we will use the defeat trait of Repanse de Lyonesse as an example. The really important part of this trait is that is permanently increases your research rate by 5%. 
If you're playing as Tomb Kings, increasing your research rate is very valuable, because you need to research the Dynasty technologies to increase your army capacity, and each one you research will debuff your faction's research speed by 30%, If you are able to counteract this effect, you can really speed up your campaign.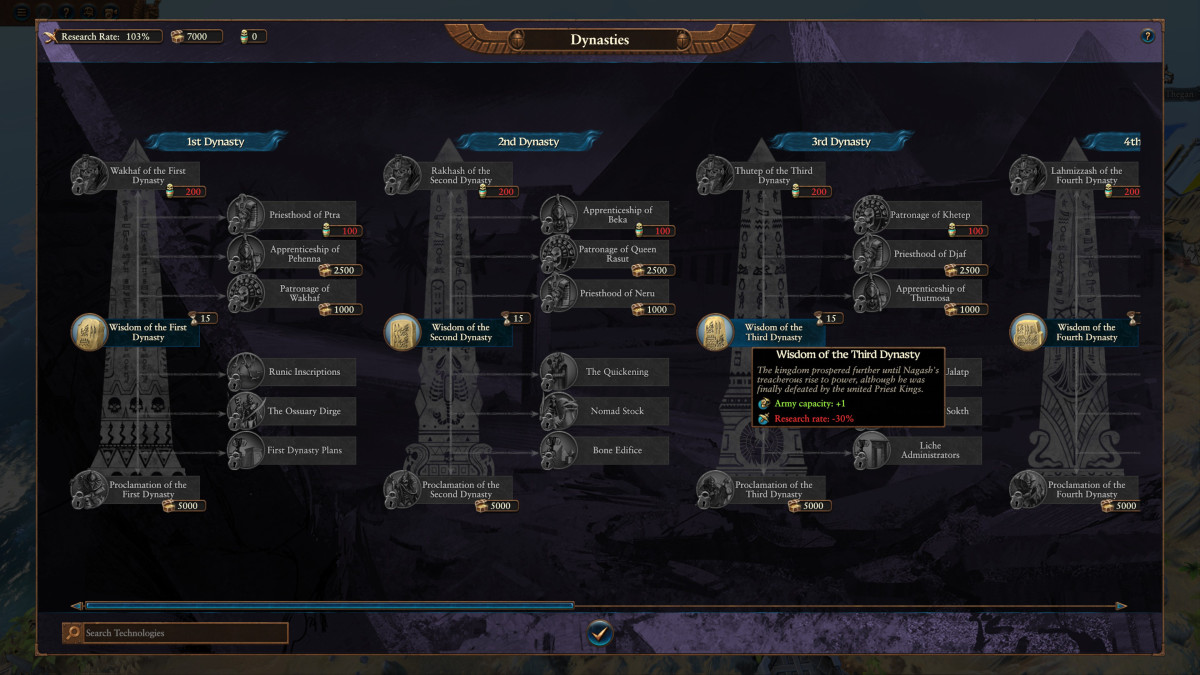 Tomb Kings Technology Tree - Warhammer III
Two of the Tomb King Legendary Lords start quite close to Repanse, namely Arkhan the Black and Settra the Imperishable, so it's definitely a viable strategy for either of those lords to attack Repanse fairly early on and keep defeating her with different Lords to stack their research rate as high as possible. 
Now that we've explained the principle of how it works in Warhammer 3, let's look at how you can efficiently farm a trait like this in the game. 
How to Trait Farm Quickly and Easily in Warhammer III
The easiest way to go about this is to reduce Repanse's faction down to one settlement (this might not be necessary if you get there very early in the game) and then defeat Repanse with one of your Lords, either in her final settlement or somewhere out in the field, depending on where she is. In my game I was able to catch her out in the desert.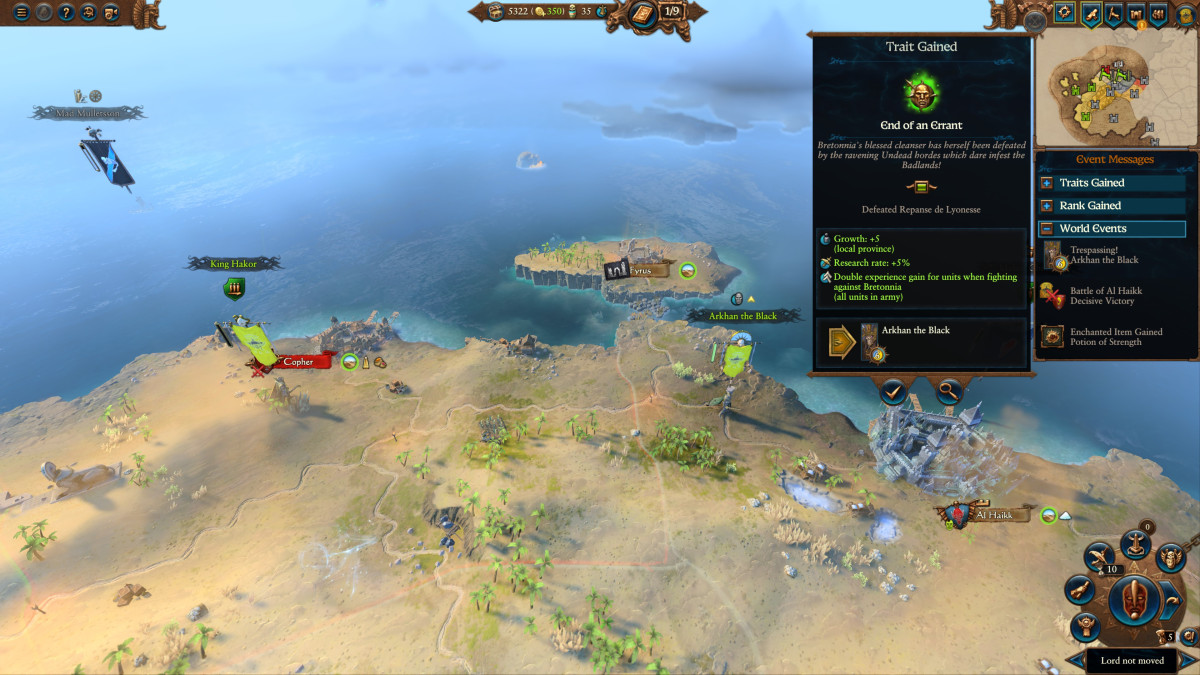 Repanse Defeat trait earned for Arkhan the Black in WH3
Then, instead of occupying her last settlement, you can sack it. You can then transfer most of your units to another army and simply leave a small trait farming army behind whose job will be to keep sacking this settlement for as long as you want. This way you won't disrupt your campaign too much and you should still have the military resources to go and do other stuff.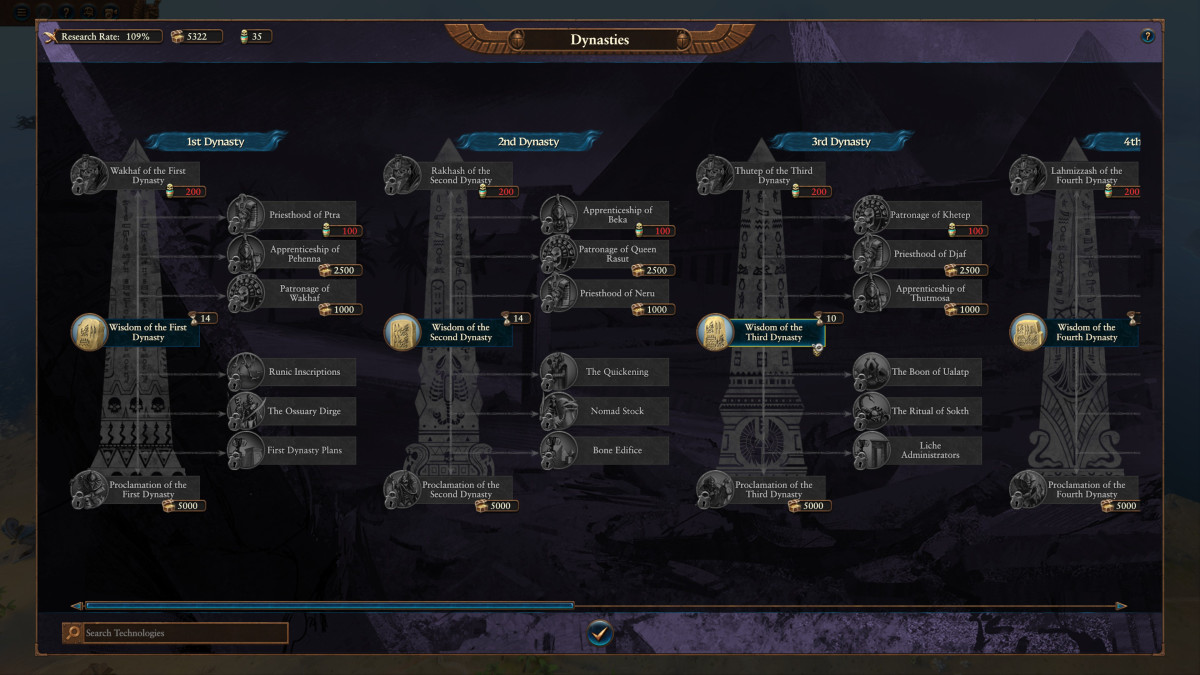 Notice how our research rate (top left) has increased
After a few turns Repanse will respawn, and you can defeat her again, making sure that you use a different lord than the one you used the first time you defeated her. You will now have the trait on two lords, giving you a total of 10% research speed bonus.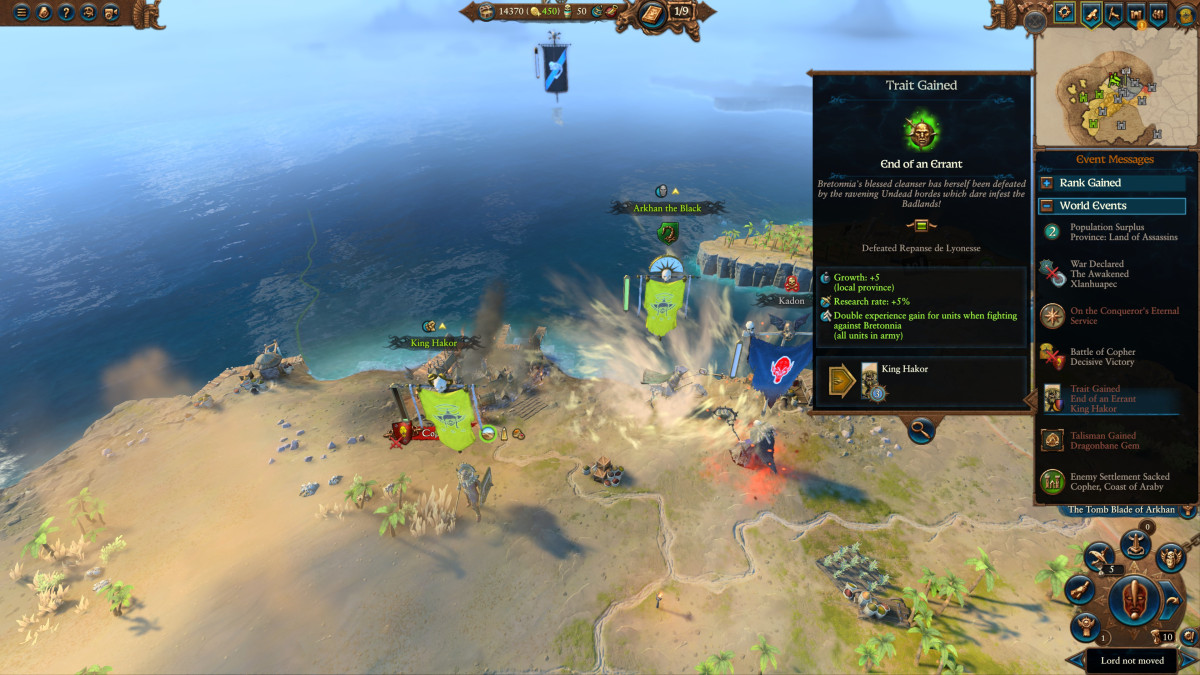 Repanse defeat trait on our second Lord in Warhammer III
You can then use the "Replace Lord" button on your Lord's Character Details panel to hire a new Lord to oversee the trait farming army. The Lord that you replaced will still continue to provide the +5% research speed from their trait, even when they have been returned to the Recruitment pool. You will never lose their factionwide effects unless they die in battle.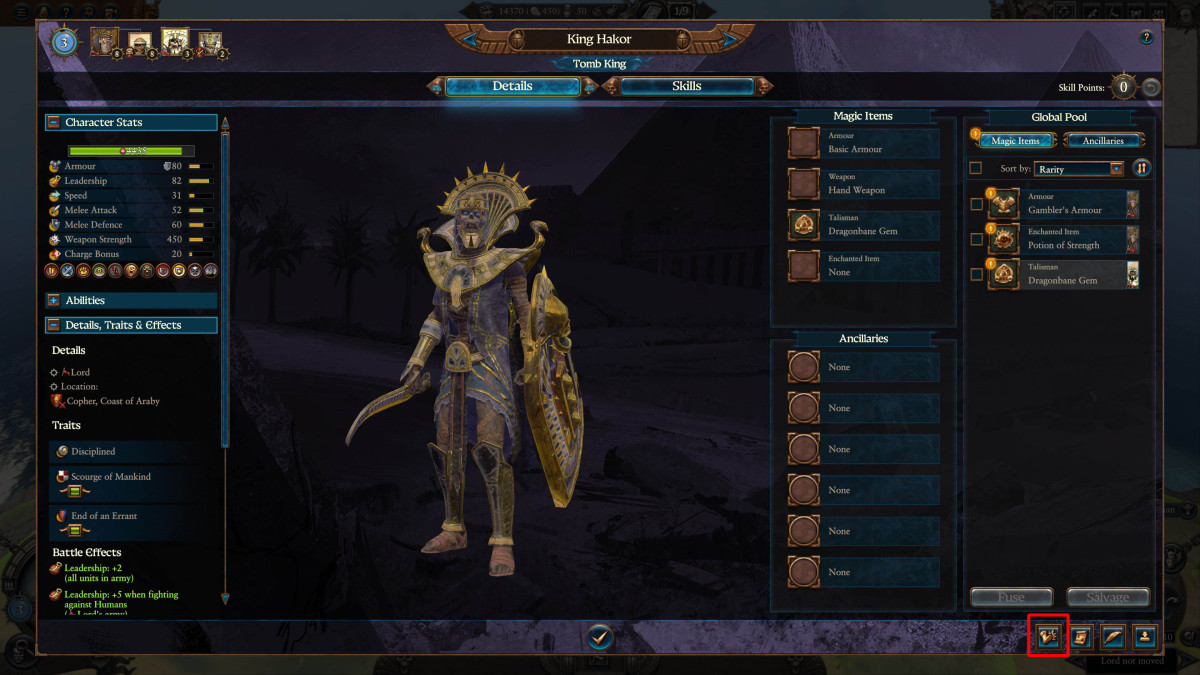 Click the highlighted button to replace your lord
You can repeat this for as long as you like to keep increasing your research speed. Just be sure to keep other factions away from the sack city, otherwise they might occupy it and put an end to proceedings. 
That's the easiest way of doing this in Warhammer III, but there is a more efficient way of doing it that's harder to pull off. The problem with the sack city method is that Repanse will take four turns to respawn after getting wounded, significantly slowing down how fast you can farm the trait. 
You can instead try to keep defeating her out in the open (manually fighting the battle each time to stop the autoresolve from wounding her). Keeping her last settlement under siege is a good way of stopping her from taking refuge there, and this way you can farm the trait on a new lord every single turn. If you give this method a try, remember that an army will be wiped out if it loses more than one battle (or retreats more than once) each turn. 
It's a lot more time consuming (and more disruptive to your overall campaign) to do it this way so it's up to you which method you want to use. 
We just used the example of Repanse here, but you can do this with any lord whose defeat trait gives you a factionwide effect, for example as the High Elves you might want to keep defeating Grom the Paunch to buff your relations with other High Elves, making confederations easier to achieve. We have an up to date list of Legendary Lord Defeat Traits here, if you want to have a look what's available.