Is Warhammer 40K: Darktide Similar to Vermintide 2? A Quick Comparison
How similar are Vermintide 2 and Darktide? If you like Vermintide, are you likely to enjoy Darktide too?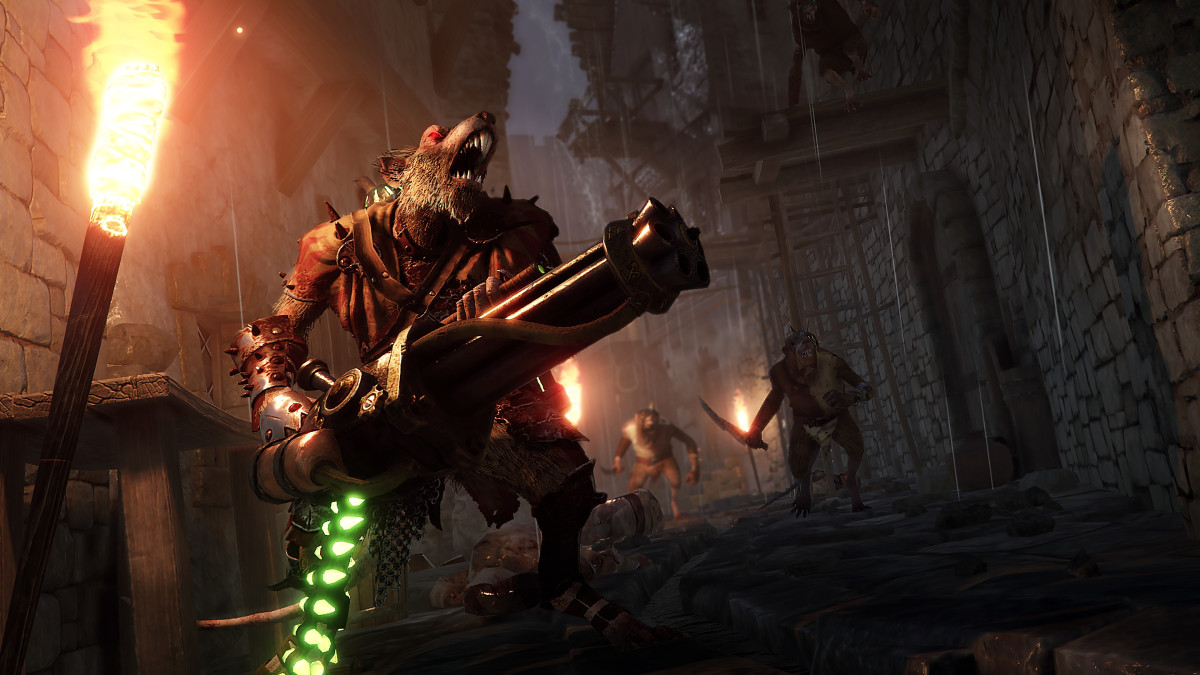 With Fatshark's Warhammer 40,000: Darktide due to launch on November 30th, some seasoned players of Vermintide 2, Fatshark's previous title, have been wondering if the two games are mostly alike, and if they are likely to enjoy Darktide if they also enjoy Vermintide 2. 
This article will aim to answer that question, outlining what is similar about the two games, and what is different. 
Gameplay Fundamentals Comparison
Starting with the fundamentals of the gameplay - Darktide is just like Vermintide 2 in that it is a 4 person co-op experience. Just like in Vermintide, you will be able to quickly and easily find players to join your games by using a Quick Play option, or make your own teams by inviting your friends.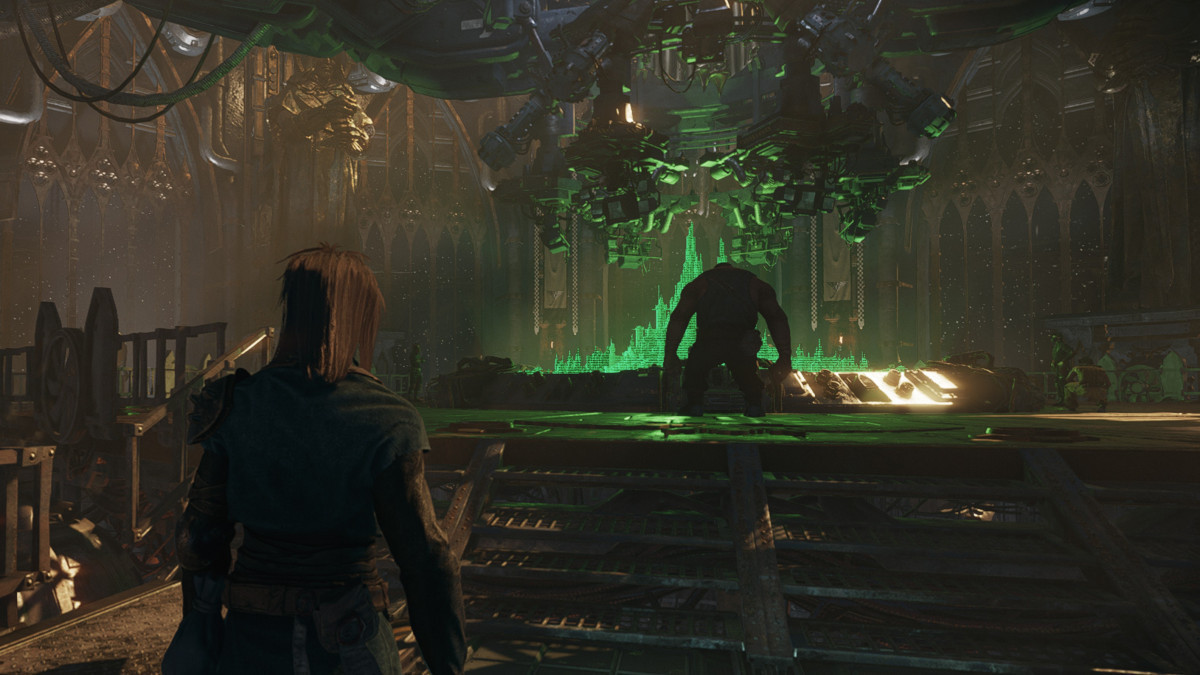 Warhammer 40,000: Darktide hub area
The setup of the levels isn't too dissimilar, following a linear path with predetermined objectives but mostly randomized enemy encounters. The enemies themselves are obviously different, but they follow a similar pattern to Vermintide 2 - there will be horde enemies, elite enemies, special enemies (including disablers) and bosses. An example of a Darktide boss is the Plague Ogryn, which is fairly similar to a Rat Ogre in the manner in which it fights. 
Combat Comparison
The actual combat has large similarities to Vermintide 2, particularly in melee combat. The melee feels very similar, and different weapons will still have tricks to mastering them, such as certain attack combos giving you an edge in some situations. 
The main difference is that it's harder to rely on melee now - in Vermintide 2 this was mostly viable - you even had a couple of melee only classes. As long as someone on your team was able to snipe special enemies, you would probably be fine. But since Darktide is in a 40K setting, pretty much everything except for the most basic horde enemies and some special enemies has some ranged capability. 
The enemy archetypes of Vermintide 2 have been reimagined for Darktide, with a couple of new additions
Just advancing on a mass of enemies with your sword in hand often isn't viable now, as there will be enemies crouched behind cover unleashing a hail of bullets and lasers in your direction. So you either need to be more tactical in your approach, or use your ranged options more. There's also the snipers, which can very quickly put a stop to your advance if you're caught out in the open. 
Characters Comparison
In terms of characters, things are a bit different in Darktide. We no longer have a set of existing playable characters like the Ubersreik Five to play as, each having their own backstory. You will now create your own character, adjusting their appearance and voice. There will be some backstory options in the character creation menu too, which may adjust the dialogue lines your character will say. That doesn't mean there's less banter between characters now, but admittedly it does seem a little more generic than it did before.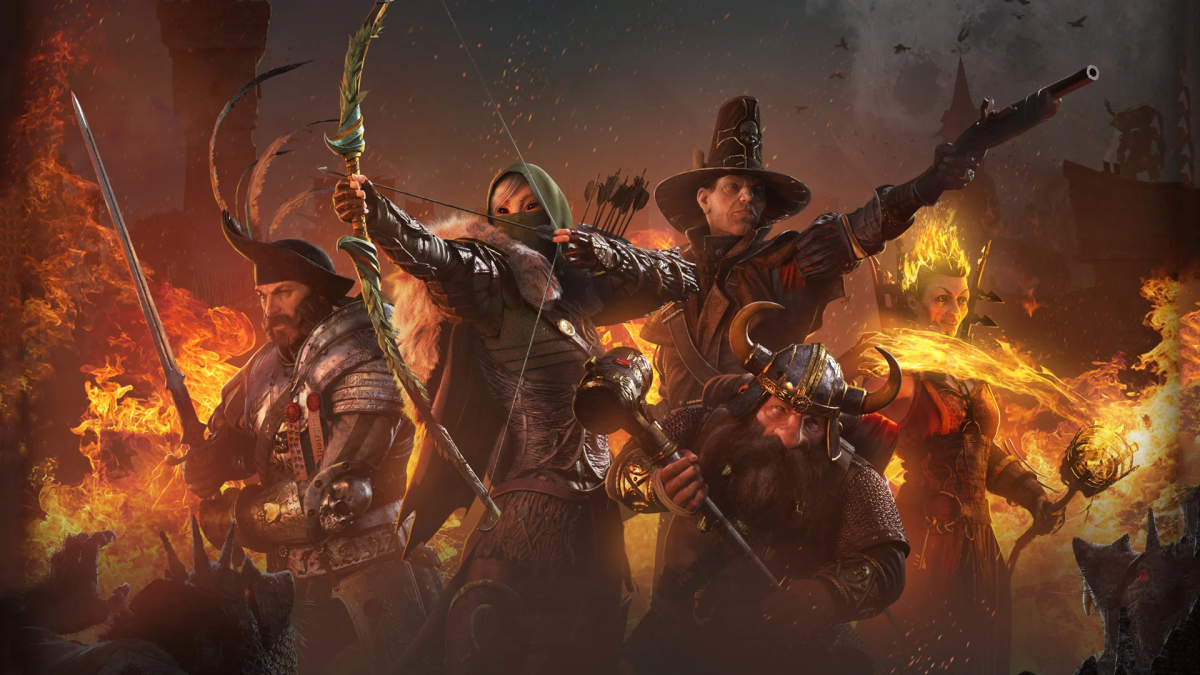 There's no direct replacement for the Ubersreik Five
Item and Loot Comparison
The gear and loot system is pretty similar - traits and properties are still a thing, so it will all be very familiar if you played Vermintide 2. The manner in which you acquire weapons is a bit different though. For the most part it seems less RNG based, you will now be able to buy weapons from vendors in the game's hub area, so you know exactly what you are getting.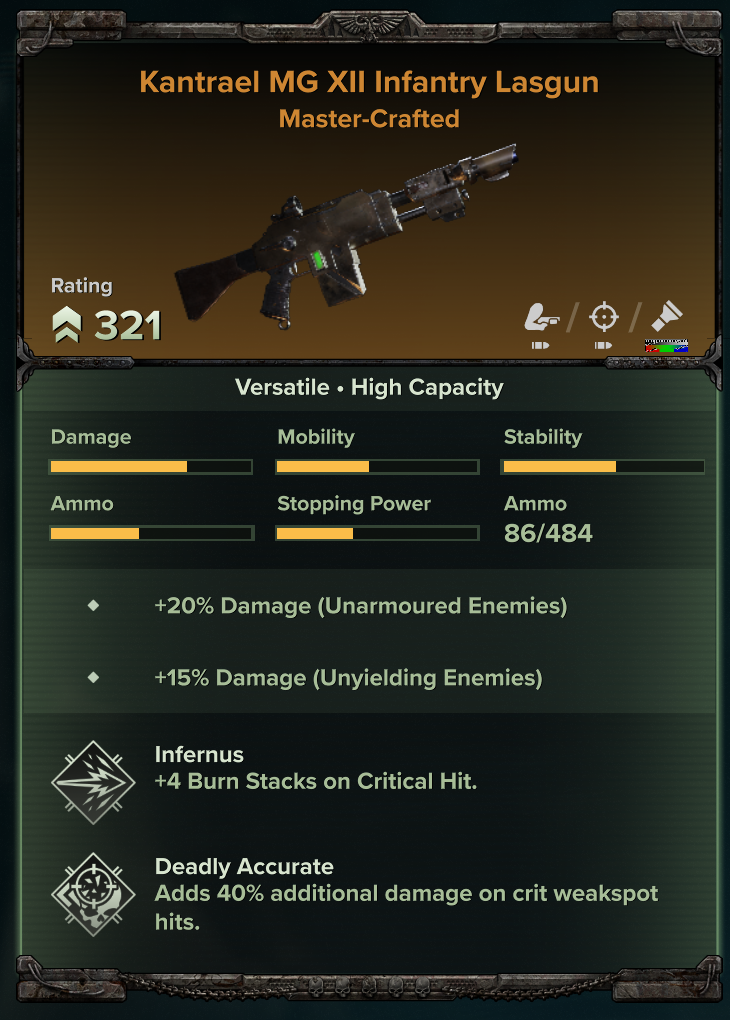 Darktide Weapons are mostly familiar
Class Comparison
Finally, let's compare the class system in the two games. The layout of the classes is very similar to how it was in Vermintide 2. They will still have passive and ultimate abilities, class-specific weapons and a choice of three talents to unlock every five levels, capping out at level 30. 
Something new in this department is that each class will have their own type of bomb, for example the Zealot Preacher has a stun grenade while the Veteran Sharpshooter has a fragmentation grenade. The main difference is in the number of classes - while Vermintide 2 launched with 15 classes and now has 19, Darktide will only launch with four.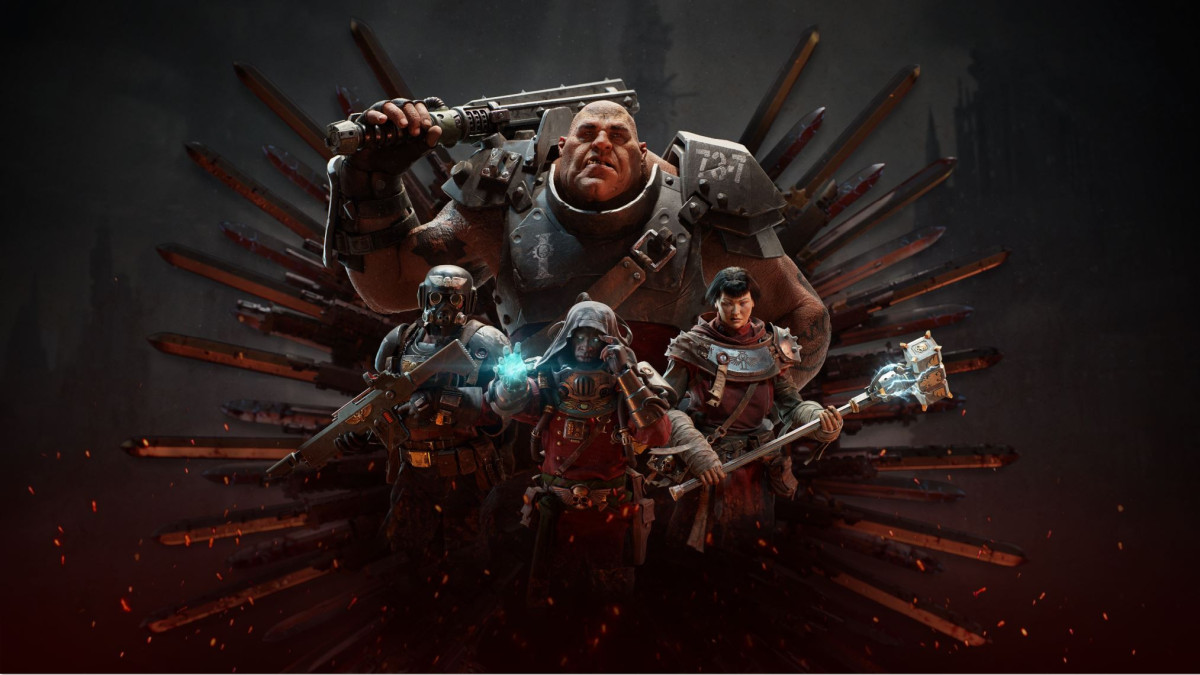 The four Darktide classes
Bonus: You can Sprint now!
Yep, in Darktide you can sprint, which is amazing. This costs stamina, as you would expect. You can also vault over some obstacles, like low walls and fences, or crouch while sprinting to slide along the ground. You can shoot while doing this too, which makes it a useful move for advancing while also ducking under enemy fire. 
Overall the two games are pretty similar, but there's enough difference between them for it to be a fresh experience and not feel "samey". When I first started playing it in the closed beta I tried to approach it in the same way I do when playing Vermintide 2, and this works fine on the lowest two difficulties. But once you crank it up higher than that you start to find that your old habits aren't always helpful ones. But in some situations your Vermintide instincts will still help you out, mostly due to the very similar melee combat. 
We hope you found this comparison between Darktide and Vermintide 2 useful. Warhammer 40,000: Darktide will be released on November 30th 2022.