Fatshark Sheds Light on Darktide's Weapon Keywords
What do Power, Rending, Brittleness, Chain, and Impact mean in Warhammer 40K: Darktide?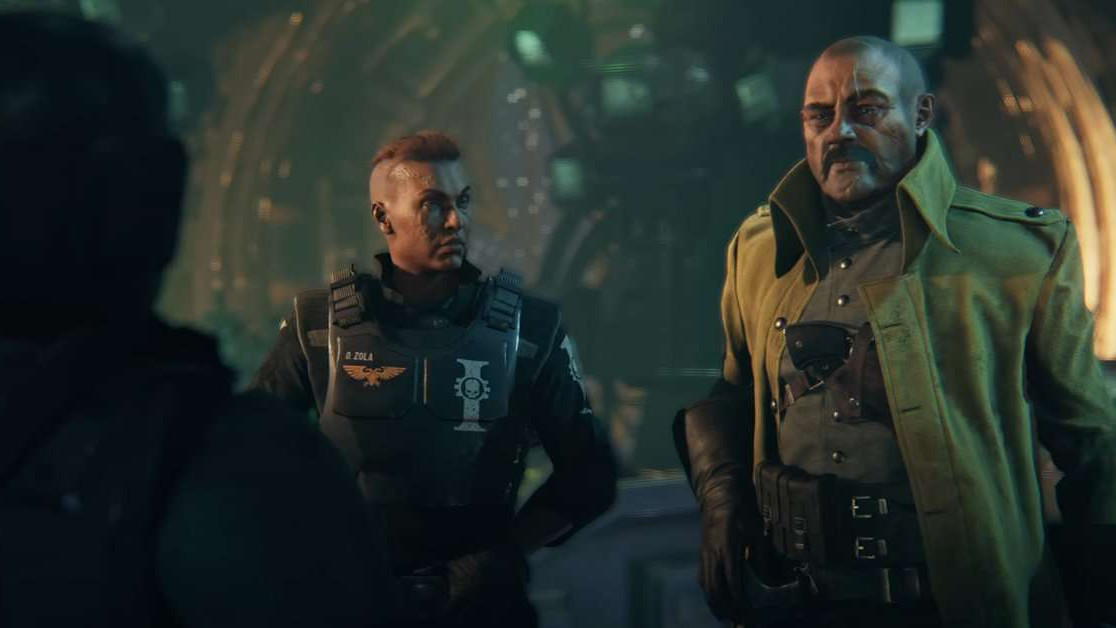 When Darktide first launched, various weapon keywords and effect names caused some confusion among players, as some of them weren't especially well explained by the game's UI. The exact meaning of some of these has continued to elude many players, particularly the difference between brittleness and rending. 
Thankfully a Fatshark developer made a post on the official forums, explaining what the terms mean and giving us all some additional clarity. 
What's the Difference Between Brittleness and Rending in Darktide?
Perhaps the most confusing weapon keywords are Brittleness and Rending, with many players being unsure of exactly what the difference between the two is. 
Essentially, Rending allows your weapon to bypass a portion of the enemy's Flak or Carapace armor. At 50% rending, your weapon will bypass 50% of the armor, instead using your weapon's base damage rather then the armor damage values. 
Brittleness is similar, but is instead a debuff that you put on the enemy rather than a buff to your own weapon. This means that putting brittleness on an enemy will also allow other players in your party to bypass some of the enemy's armor value.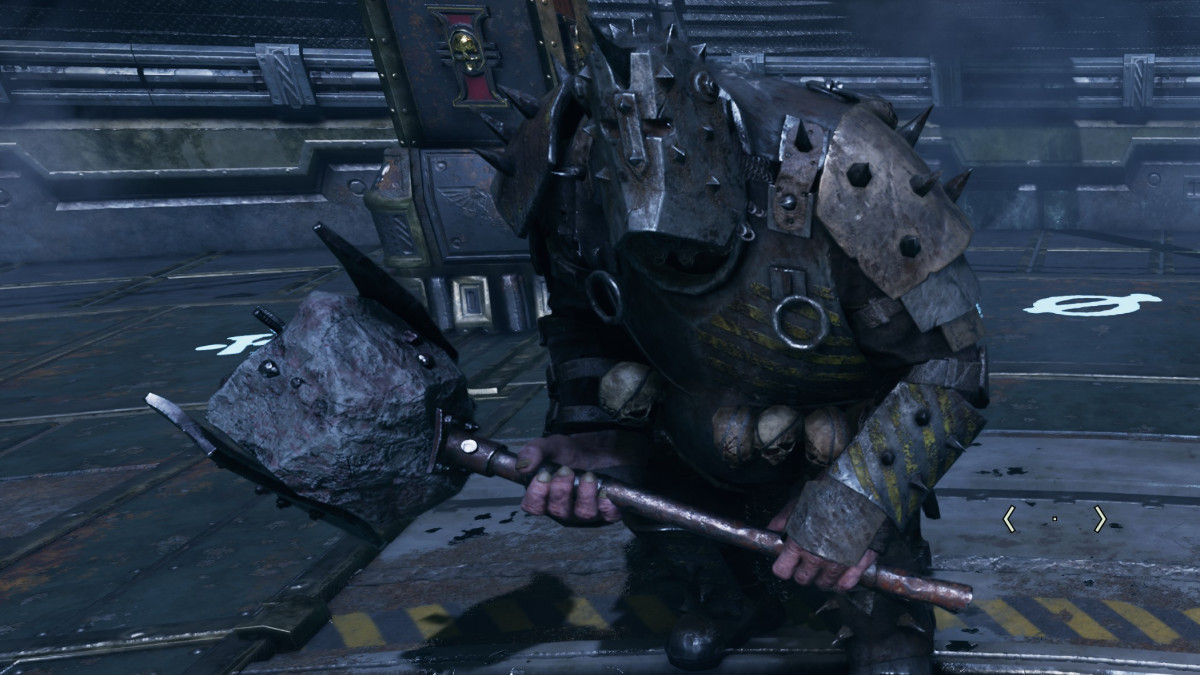 Rending and Brittleness help you take on armored enemies, like the Crusher
What are Power, Impact and Chain in Darktide?
These were the other stats that were given further explanation by Fatshark:
Power - Power scales the base value of your attacks, determining the final value of your damage, impact and cleave. 
Impact - Impact is the stagger potential of the attack. Different enemies have different stagger thresholds. How much impact your weapon has compared to the stagger threshold of the enemy will determine if the enemy will receive light, medium or heavy stagger, and the duration and/or distance of the stagger effect will be increased depending on how much you exceeded the stagger threshold by. 
Chain - Chain simply refers to chaining multiple attacks from the same weapon, i.e. initiating another melee attack as soon as your current one ends.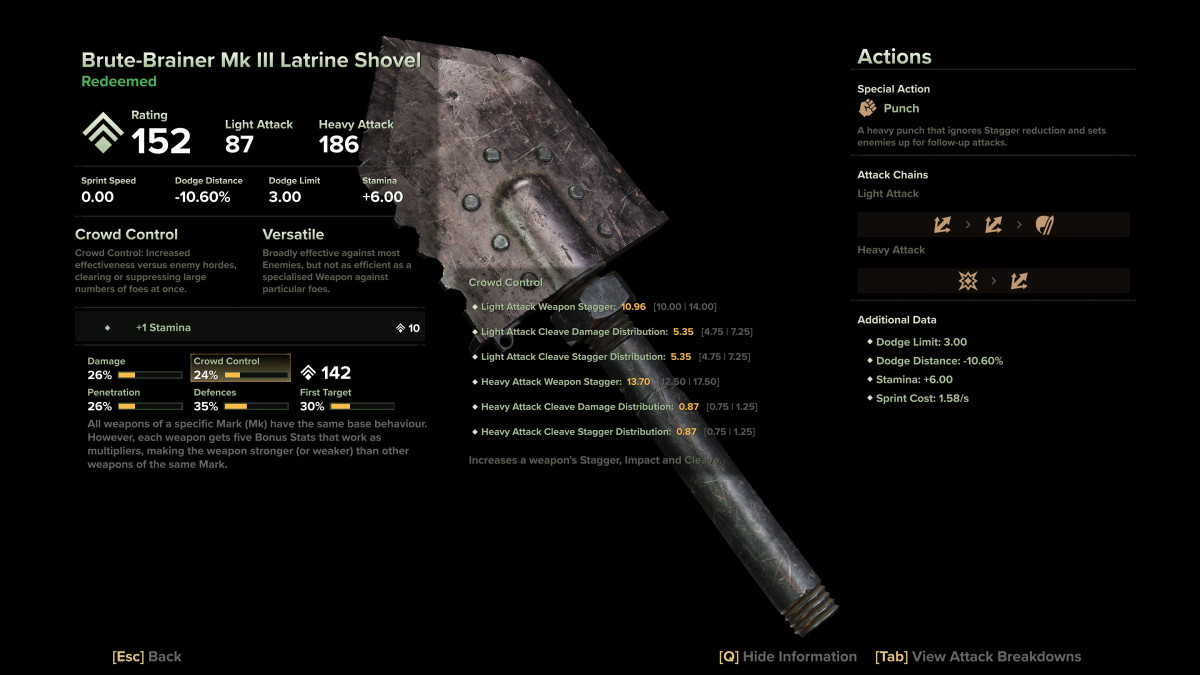 You can see the stagger values of your weapon by inspecting it from your inventory
You can view a list of all Darktide effects here.