Fatshark Shares Good News for Darktide Beta Players
Fatshark made an announcement today that spells good news for players of the Darktide pre-order beta.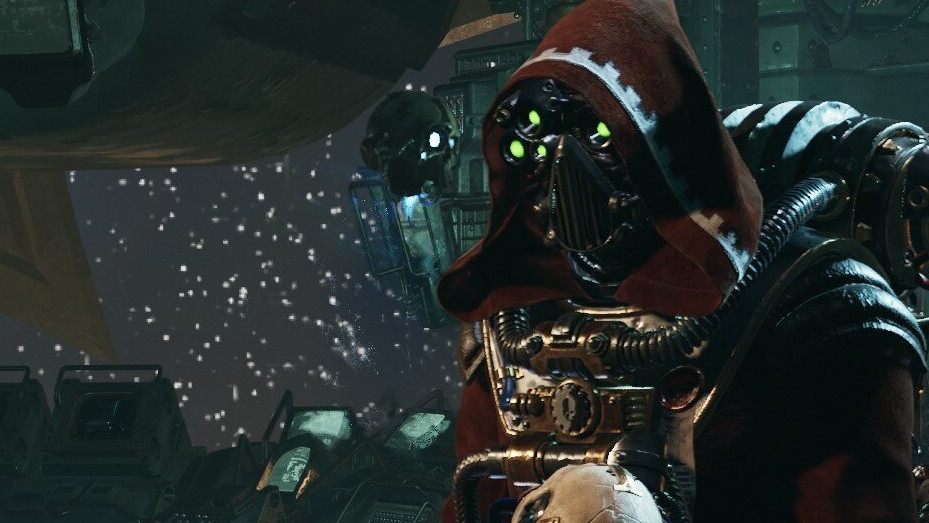 Since the beginning of the ongoing pre-order beta for Warhammer: 40,000: Darktide, players have been unsure if their progress would be retained for the full release of the game on November 30th, or if Fatshark would wipe all progress ahead of launch. 
A progress wipe would mean all characters, weapons and achievements earned by players would be lost, something which would have been especially nasty for players who have put a lot of time into the beta since it began last week. 
Fatshark previously indicated that they wanted to do everything in their power to avoid a progress wipe, but couldn't rule it out, and that it would largely depend on what kinds of issues they encountered over the course of the beta, and if they were happy with the progression system. 
Today however there was good news for Darktide's beta players. Fatshark announced that all progress made by players will be retained when the game launches, so you can now play as much as you want without needing to worry about the time being lost.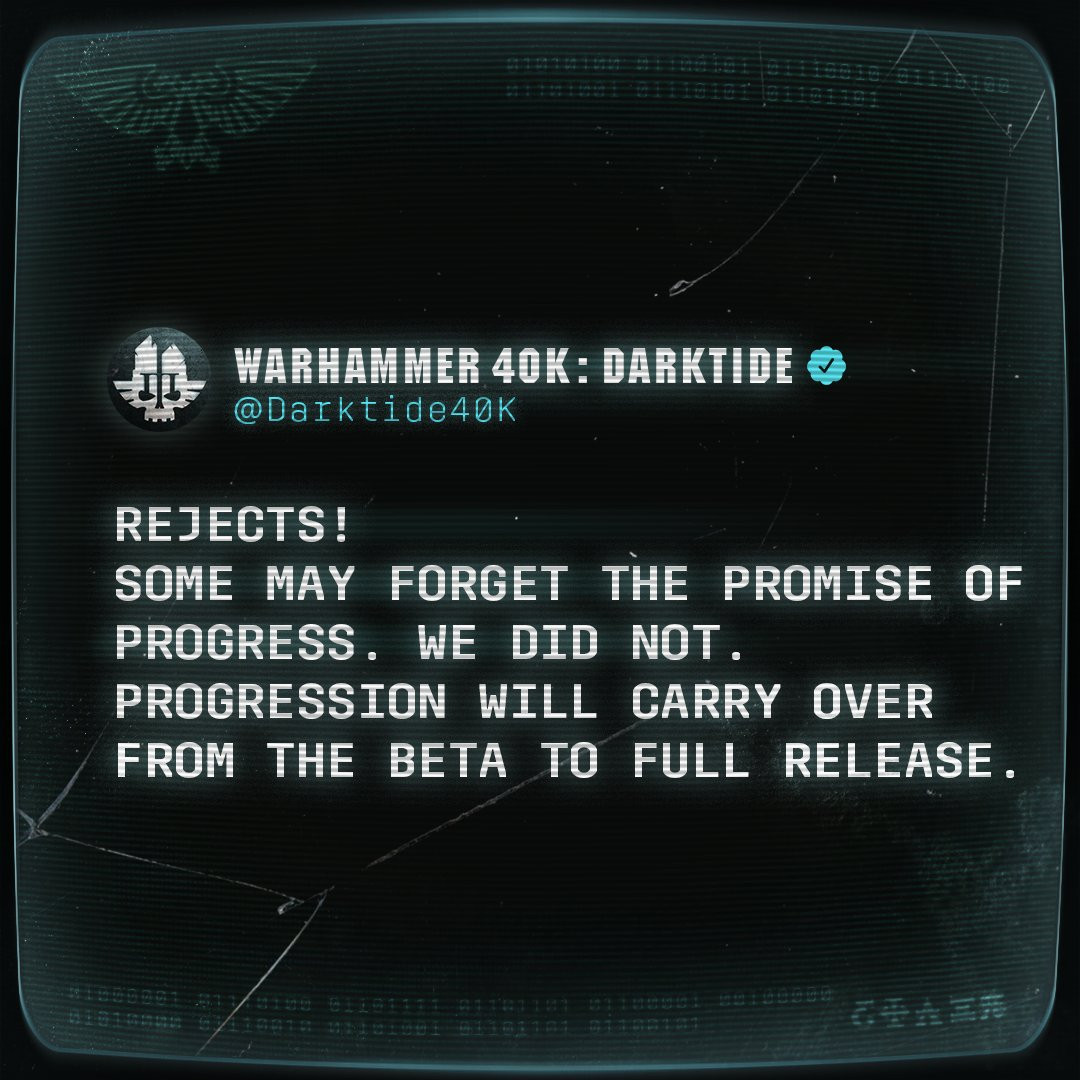 Fatshark's update on progression retention, from the Darktide Twitter page
Fatshark continues to gradually role out more gameplay features as the beta continues, with new missions gradually making an appearance and yesterday's addition of Consecration (weapon upgrading) and cosmetic items purchasable (with earnable in-game currency) from the Armory vendor.