Fatshark Apologises to Darktide Players for Disappointing Game Launch
The developers of Warhammer 40,000: Darktide have today sent out a message to players apologising for the game's state upon launch.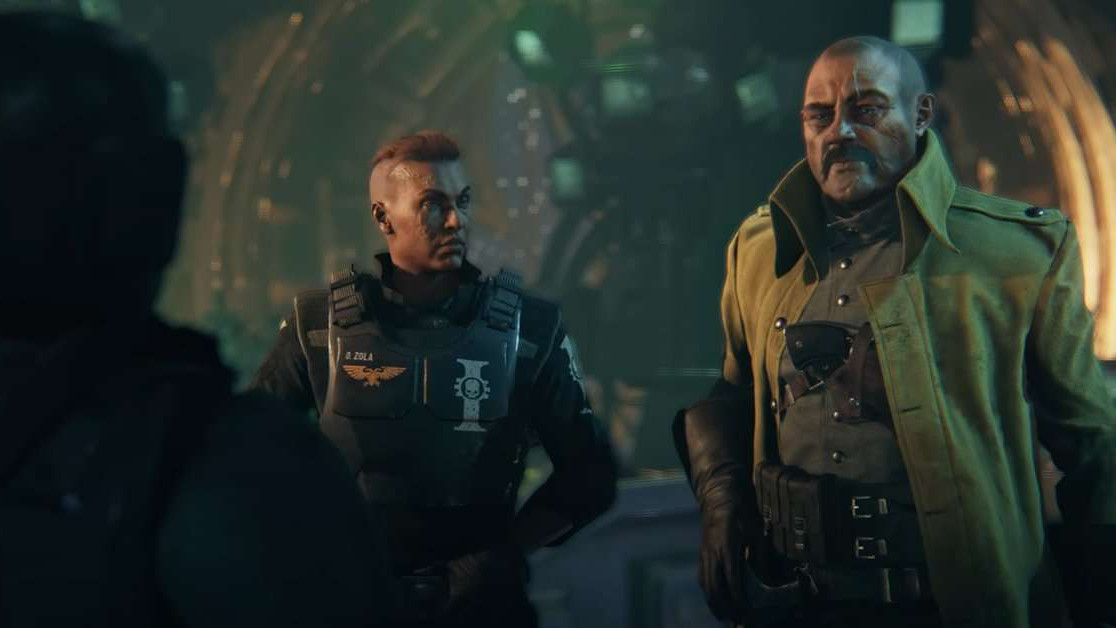 It's fair to say that Darktide hasn't enjoyed the best of launches. Since the game was released at the end of November, players have become increasingly frustrated with some aspects of the game - most notably its progression system which is very RNG-intensive, its incomplete crafting system and the fact that a cash shop was immediately implemented while some aspects of the game were not finished. 
This has caused the game's Steam review score to gradually deteriorate, with recent reviews being mostly negative, and the all-time reviews for the game being only 56% positive. 
It's also become apparent that not as many players are sticking around in Darktide as Fatshark would've hoped for - according to Steam Charts Darktide is now struggling to hit 10,000 concurrent players at peak time, a stat which leaves it at risk of being overtaken by Vermintide 2, Fatshark's previous major release from 2018.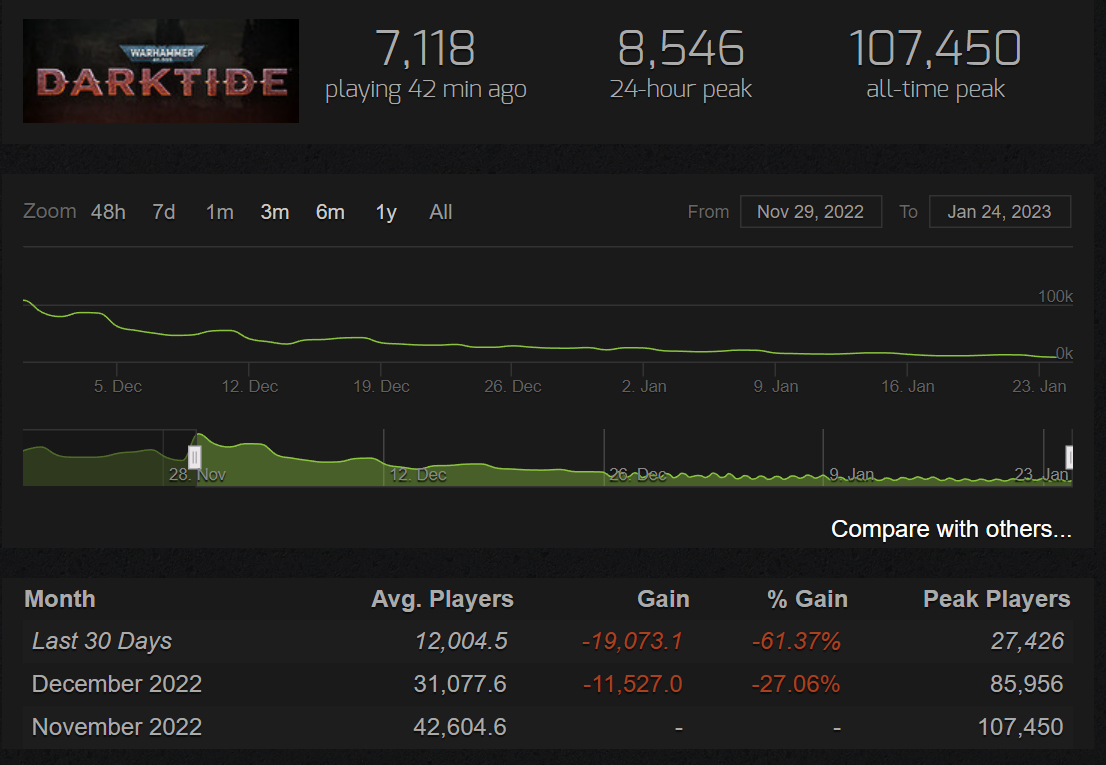 Darktide has seen a severe decline in player numbers since it launched just two months ago
Fatshark have now decided to reach out to their customers to apologise and attempt to reassure them of their intentions to improve the state of the game. Today they emailed the following statement to players, and also posted it on their official forums:
We take enormous pride in our ability at Fatshark to deliver a game that millions can enjoy. This was what we set out to do with Warhammer 40,000: Darktide – to create a highly engaging and stable game with a level of depth that keeps you playing for weeks, not hours.
We fell short of meeting those expectations.
Over the next few months, our sole focus is to address the feedback that many of you have. In particular, we will focus on delivering a complete crafting system, a more rewarding progression loop, and continue to work on game stability and performance optimization.
This also means that we will delay our seasonal content rollout and the Xbox Series X|S launch. We will also suspend the upcoming releases of premium cosmetics. We just couldn't continue down this path, knowing that we have not addressed many feedback areas in the game today.
Thank you for playing and providing feedback. We really appreciate it. It has and will continue to help shape the game we love.
CEO and Co-Founder of Fatshark
While this statement alone probably won't do much to quell the discontent among some Darktide players, Fatshark will hope that it at least reassures some players that fixes and changes are planned and in the works.