Explaining how the Disney Lorcana trading cards work
Taking a look at the Disney Lorcana trading cards and how they might work to play the card game.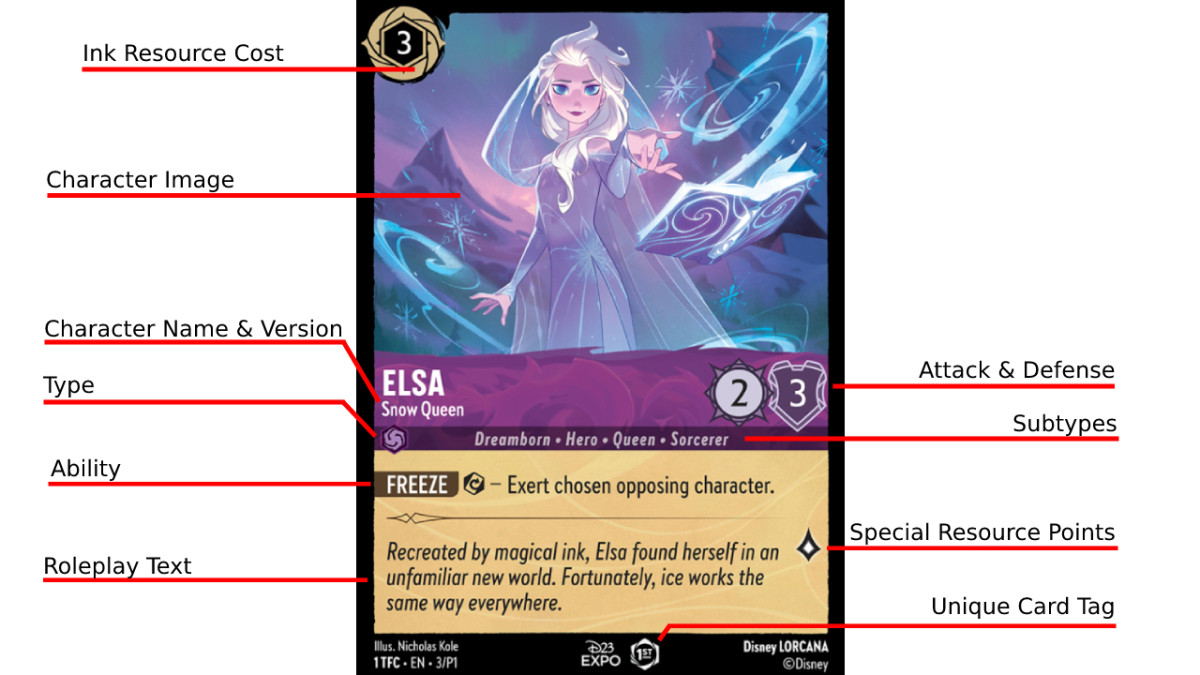 Today we are going to take a look at one of the Disney Lorcana trading card and explain how the cards are set up. Please keep in mind that this is all speculation, we don't actually know the rules yet and there hasn't been any explanation from official sources on how this works.
However, most trading card games are similar and therefore we can guess what this might look like. If you want to take a look at more cards, Disney Lorcana revealed a total of 7 trading cards at the D23 Expo.
Card Mechanics for Disney Lorcana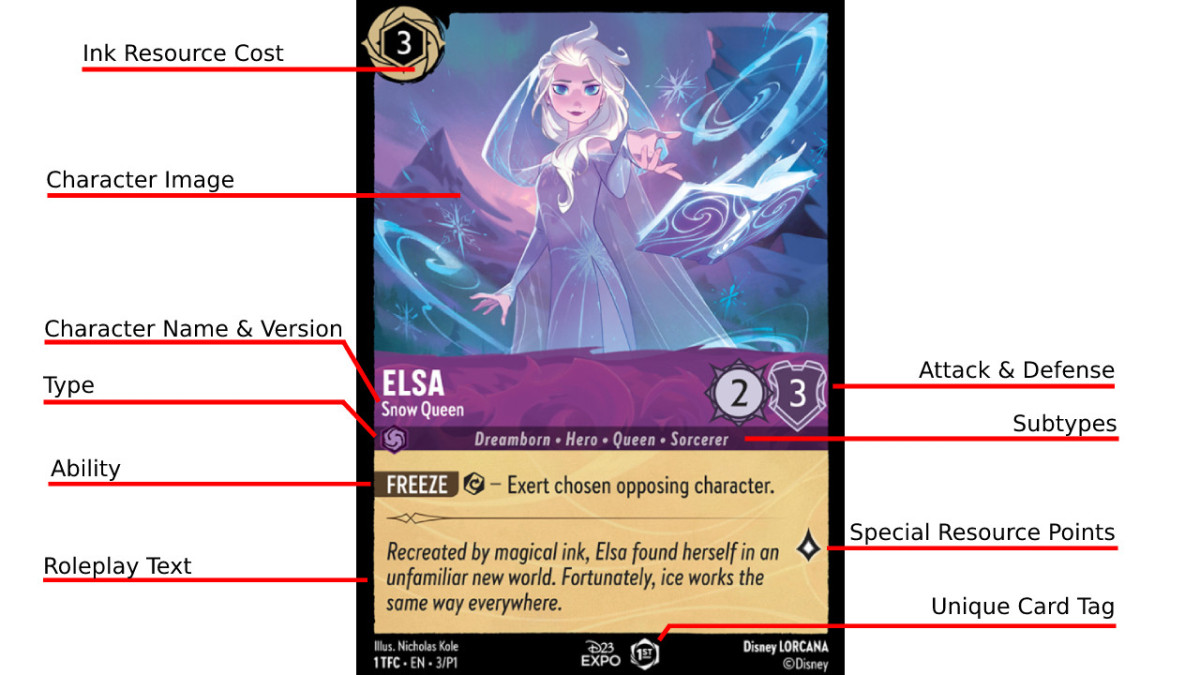 Disney Lorcana Card Explanation
Resource Cost - At the top left side we can see the resource cost, which is likely called Ink. Because in Disney Lorcana you will wield magic inks and the power of Lorcana to assemble your team of Disney characters.
Character Image - Here you can see the cards image, in this case it is Else the Snow Queen.
Character name & Version - This version of Else is called the Snow Queen. There will be more Elsa cards but with a different theme.
Type - The cards always have a theme/type. This one has a purple type, we don't know more about this yet.
Ability - The ability is different on each card, in the case of Elsa the Snow Queen we have FREEZE: Exert chosen opposing character.
Roleplay Text - This isn't really relevant for the game. But adds some nice little roleplay into the game and some background information.
Attack & Defense - In the middle right side you can see the attack rating and the defense rating of the character.
Subtypes - Each card can have several subtypes. Elsa the Snow Queen has Dreamborn, Hero Queen and Sorcerer. It is unclear yet how they will affect the game.
Special Resource Points - Some characters have special resource points. it is unclear what they will do and how you can spend them.
Unique Card Tag - This card was only available during the D23 Expo, therefore it has the unique tag at the bottom in the middle.
While we don't really know anything yet about the rules of the Disney Lorcana trading card game, we can already kind of see where this leads to. After all most of the trading card games are similar.