Disney Lorcana Collector's Edition D23 bidding war on ebay 1000-3000$
Disney sold their first Collector's Edition cards at the D23 expo and they are being already sold on ebay for high prices.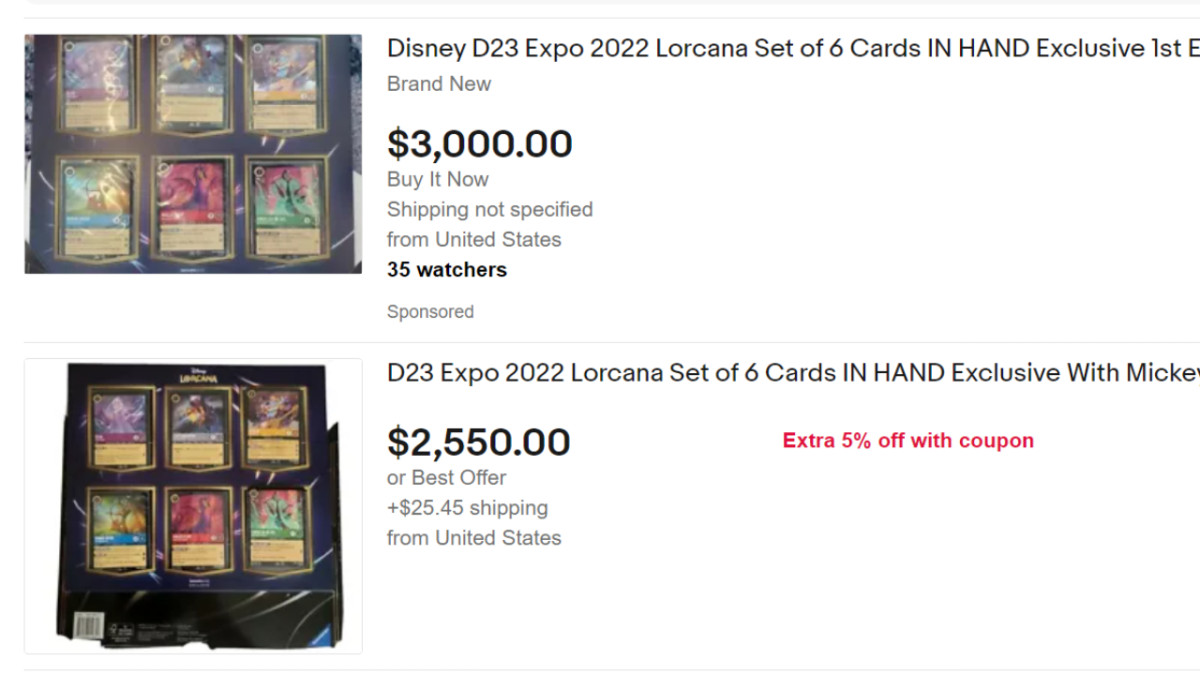 Disney finally revealed their first cards for the trading card game Disney Lorcana. Not only that, during the D23 expo they also sold a Collector's Edition with six trading cards. 
Without much of a surprise, these Collector's editions have already made their way onto Ebay where they are being sold for horrendous prices. 
The prices range from 1000$ to 3000$ for the Disney Lorcana D23 Expo Collector's Edition with 6 trading cards. This is a lot of money, the sellers speculate that these cards will eventually be worth even more. especially since these are the first cards that have been revealed and there was only a very limited amount of Collector's Editions sold.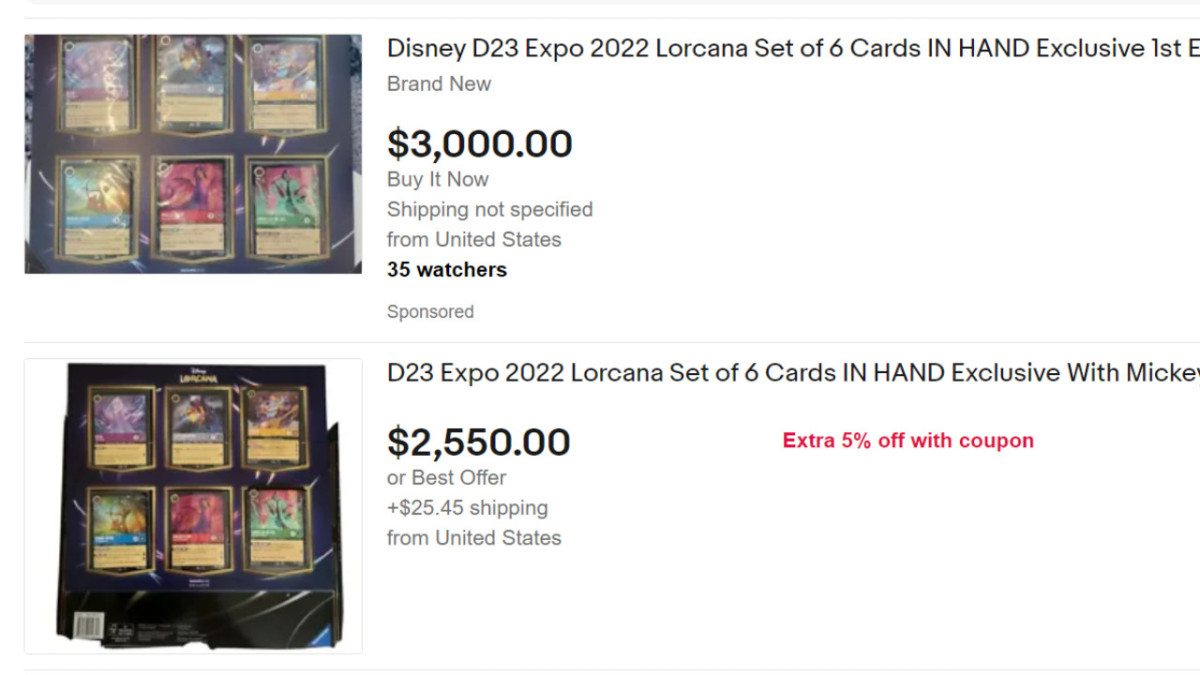 Lorcana Collector's Edition at D23 being sold on Ebay
Reselling has become very popular over the last few years, it was also a huge problem with the new next gen consoles PS5 and Xbox when they originally launched. 
Nothing can really be done about this, either you got lucky during the D23 expo or you will have to put big money on the table on Ebay. Or wait for new Collector's Editions making their way into the stores.
Disney Lorcana hasn't officially launched yet. it is expected to launch sometime in Fall of 2023.