Darktide Hub Area Guide
This guide will explain how the different features of the Mourningstar Hub area work, and where you can find various services.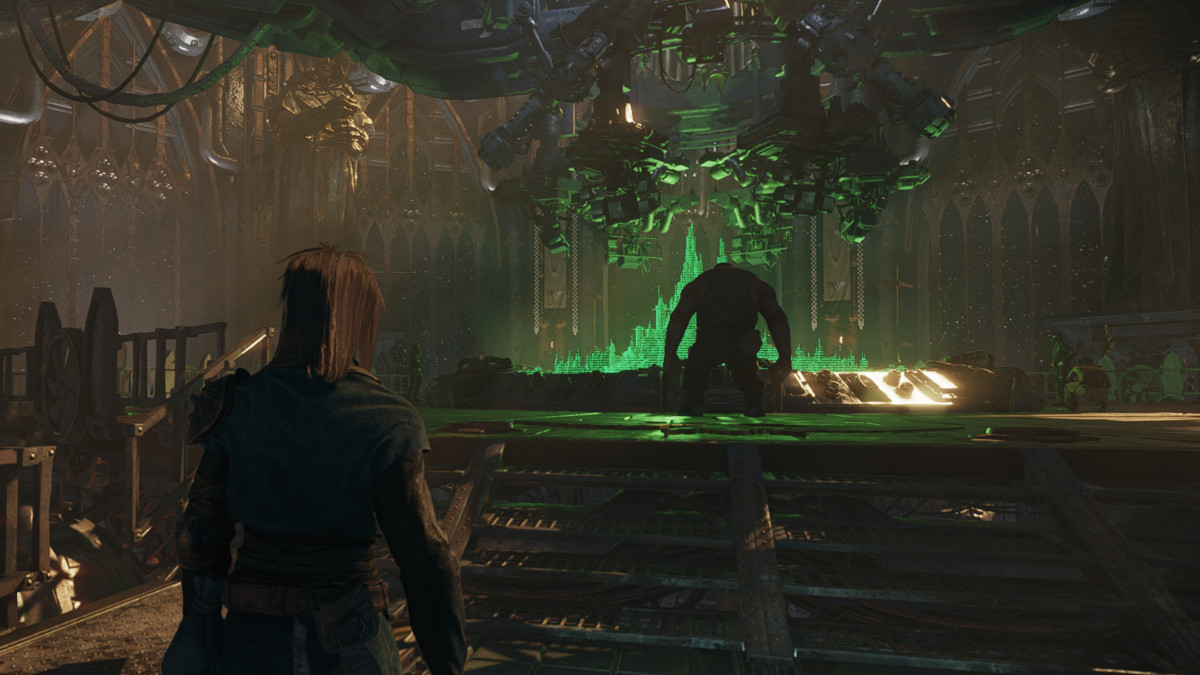 The Mourningstar is the main hub area in Warhammer 40,000: Darktide, and it is one of the first locations you will see as a new player after creating your first character and completing the tutorial. 
You will return here every time you log into the game, and after completing a level, and from this hub area you can access pretty much everything else the game has to offer. 
This guide will provide an overview of what features are available in the Mourningstar, how to access them and how they work. 
Mission Terminal
The Mission Terminal is the most important part of the hub, and can be found in the central area. It is accessed via screens on the edge of a huge green hologram - you really can't miss it. 
From the Mission Terminal you can enter the matchmaking queue for any level in the game, or use the Quick Play function to be quickly placed in a random level. 
You can also choose your difficulty here. there are currently five difficulty levels to choose from.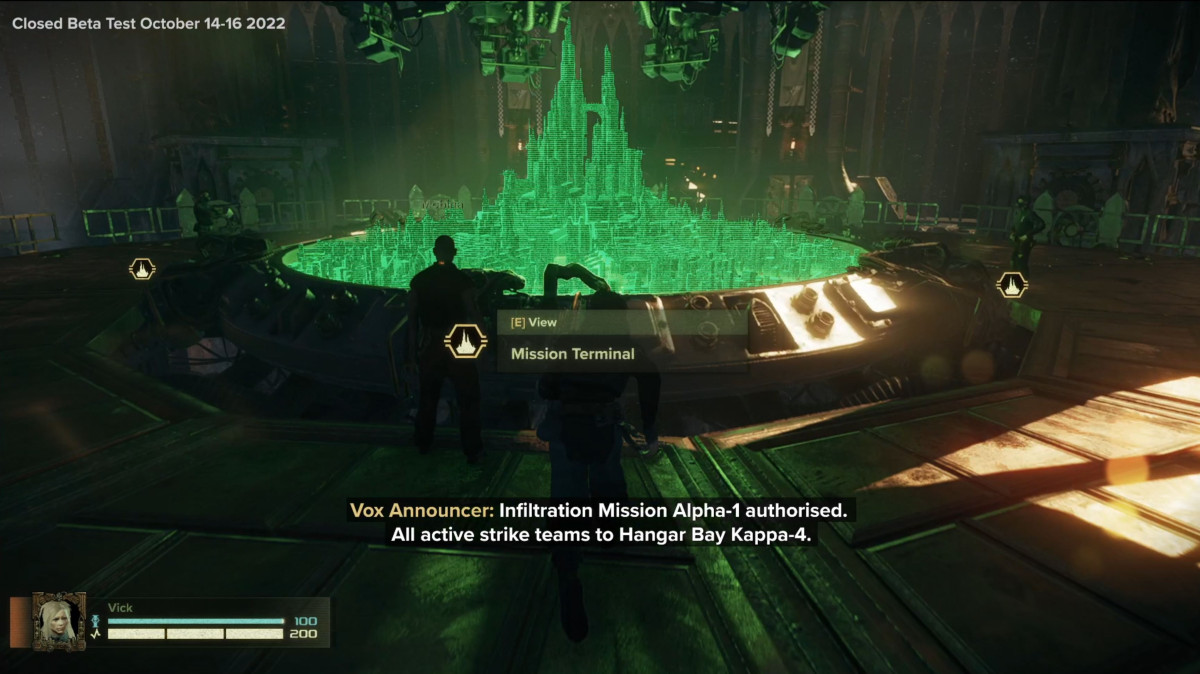 Darktide Mission Terminal
Psykhanium
The Psykhanium can be found in the outer areas of the Mourningstar, to the right of the Mission Terminal. It allows you to replay the tutorial for your class, or to go back and do the advanced part of the tutorial at a later time if you opted to skip it when you initially made your character.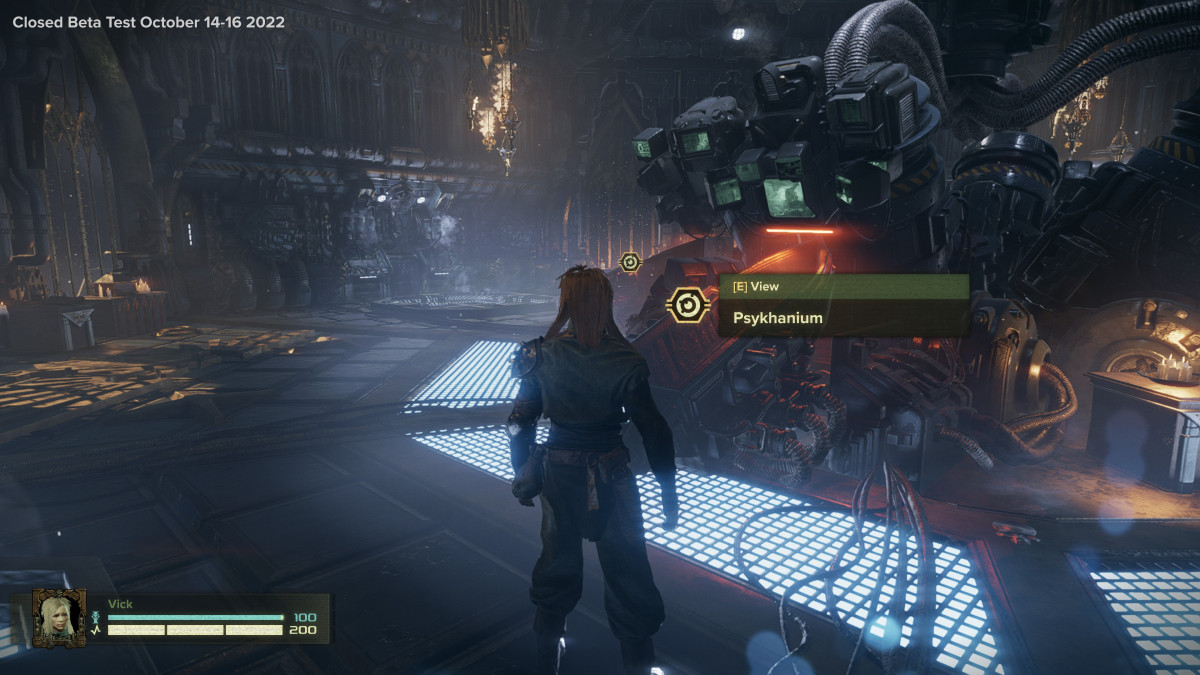 Darktide Psykhanium
Armoury Exchange
The Armoury Exchange can be found by making a left turn from the "entrance" of the Mourningstar (the place where you spawn). This is going to be something that you use a lot to obtain better weapons as you are leveling up your character. Here you will be able to choose from an array of melee and ranged weapons to buy for your character, using a currency that you earn by simply completing missions.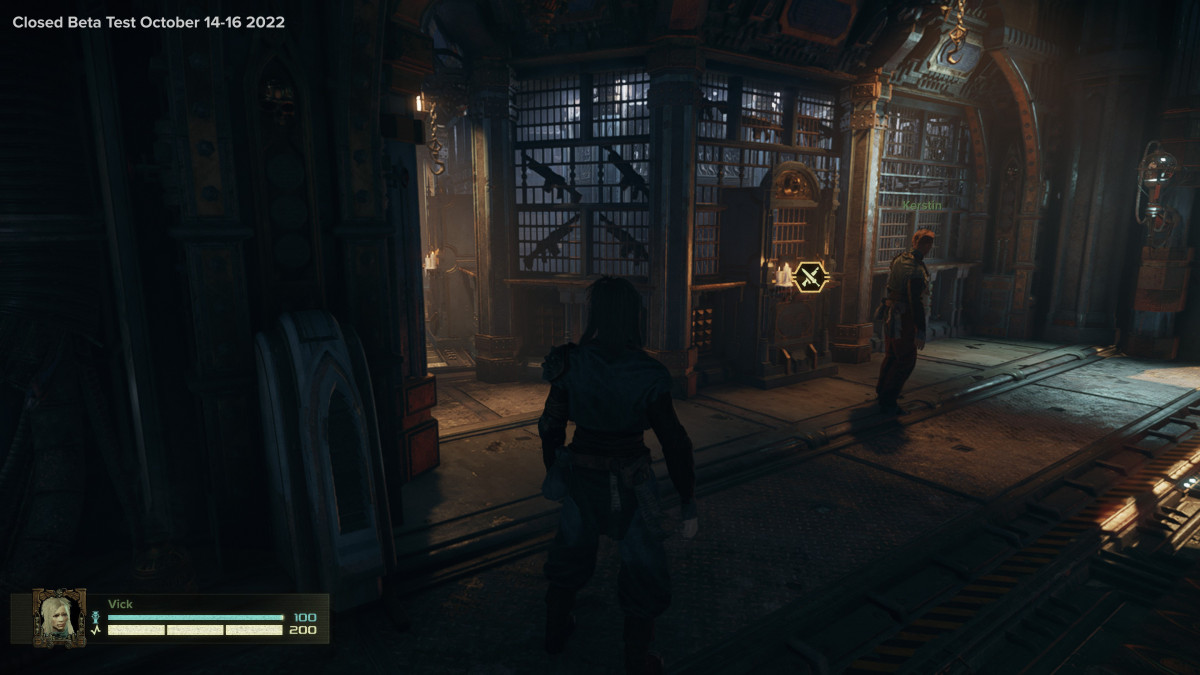 Darktide Armoury Exchange
Sire Melk's Requisitorium
The Requisitorium will be unavailable when you first begin the game - you will need to reach level 11 with your character in order to unlock it. When unlocked, you will gain access to several weekly challenges to complete. Some of them are pretty simple, for example getting 500 melee kills, whereas others may be a bit harder to finish, like securing a certain amount of secondary objectives in missions.
Each challenge you complete will award you with a special currency, and completing all challenges in a week will award you with a large amount of the currency. 
You can then use this currency to buy high quality weapons, including Mastercrafted weapons, the highest tier. The weapons available for purchase will regularly change. You can instead opt to spend a smaller amount to get a random melee or ranged weapon.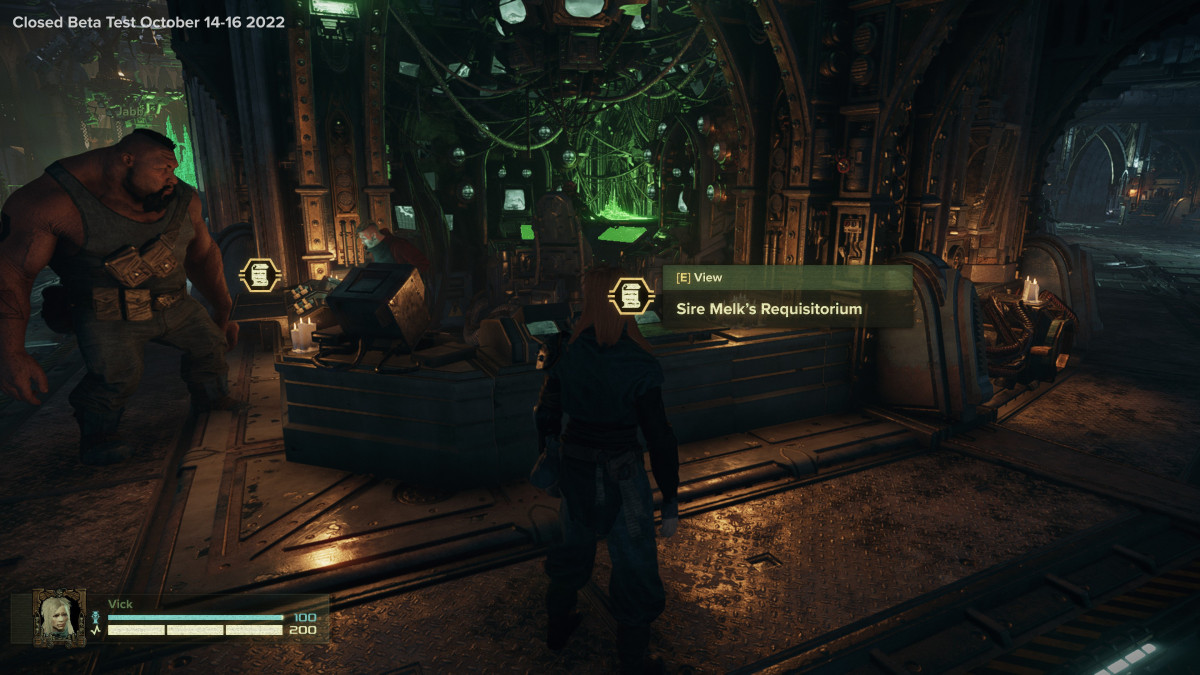 Darktide Sire Melk's Requisitorium
During the October closed beta of Darktide, there seemed to be a couple of other shops that we could not interact with - it seems likely that one of these is to do with crafting and one is the game's cosmetic shop, but we might not find out for sure until launch day on November 30th.