Vermintide 2's Player Count Skyrockets after Free to Play Event
The player count of Warhammer: Vermintide 2 has hugely increased since the recent free to play event.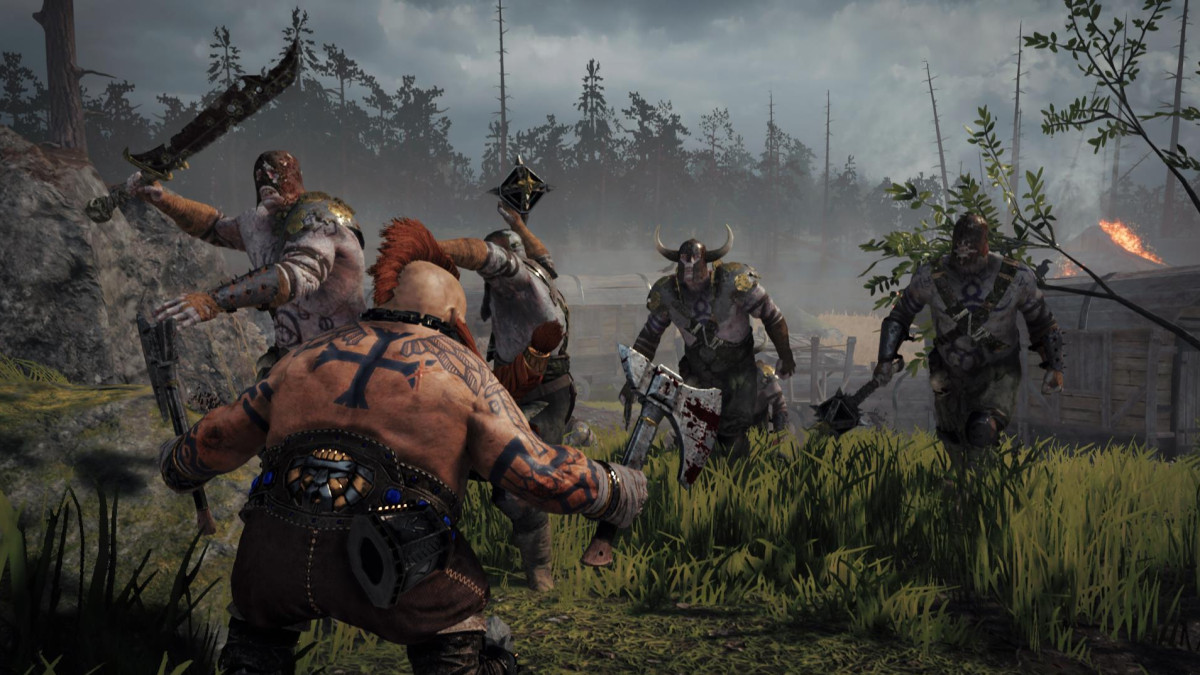 Last week, Warhammer: Vermintide 2 had a free to play event, and what's more, players who participated were able to keep the game for free. This has attracted a huge amount of new players to the game, breathing a new lease of life into the community which was fairly small up until now. 
Vermintide 2 peaked at around 104,000 concurrent Steam players during the event, which is actually more than it had after its initial release back in 2018. This amount has now fallen to 65,000 concurrent players at the time of writing, but that still makes it the 14th most played game on Steam at the moment. Considering the player count was usually sitting at around 3,000 beforehand, this is a huge increase in numbers.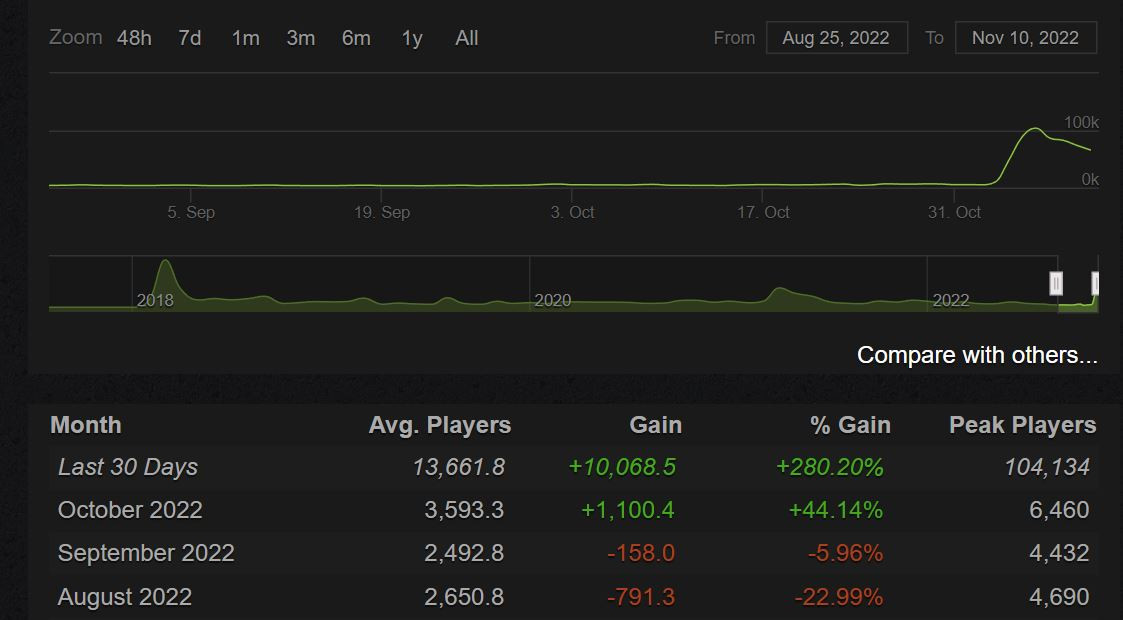 Vermintide 2's massive player count boost, seen on Steam Charts
It's certainly an impressive feat for a game that seemed likely to be reaching the end of its support, with Fatshark moving on to focus on Darktide. 
Fatshark said that they were absolutely floored by the response, with 10 million new players picking up the game during the Seven Years of Tide celebration. 
As a regular player of Vermintide 2 myself, it is nice to see so many new players in the game. Previously the community was small enough that I often recognized people I played with from previous runs, but now there are lots of new faces which can only be a good thing.

Vermintide 2 is currently the 14th most played game on Steam
Fatshark will be hoping that many of the new Vermintide 2 players will be interested in buying Darktide, which is going to release at the end of this month, but the huge number of new Vermintide 2 players will hopefully extend the life of that game as an added bonus, and perhaps tempt the developers to plan more content updates and DLC in the future. 
If you missed out on grabbing the game for free, then all is not lost - it can still be purchased at an 80% discount from its normal price, an offer which will last until November 21st.